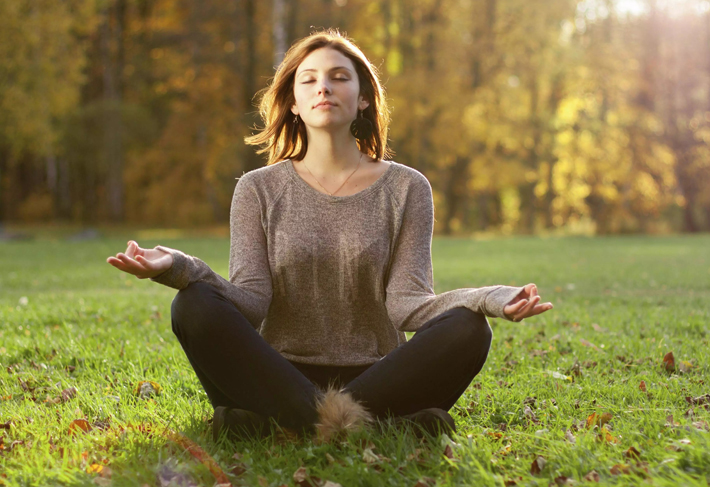 Following on from our recent article, "How to Stay in Control (Even if Your Life Feels like Chaos)", which highlighted the importance of routine, human contact and mindfulness to promote positive mental health, particularly in these often challenging times, we are delighted to be able to share some helpful advice from Dundee based yoga and meditation expert Kaye Bruce. Kaye is the owner of Holistic Essences, which offers a wide range of massage therapies, yoga classes and yoga retreats. Due to the current lockdown restrictions, yoga classes are being held online at present and Kaye has generously offered a free session for new customers. Massage therapies will be available again from 28th April and City Life readers can get a 20% discount off a full price treatment. To find out how to book your free online yoga session or to get your 20% discount on a massage treatment, see the details at the end of this article.
Just Breathe
Although we can't always control what's happening around us, one thing we can control is our breath. By just tuning into our breath, we can change how we feel… 
Anxious feelings and stress can be eased by just focussing on, and slowing our breath. If you've got no time to take a break and sit, then just pause and take three long, slow breaths instead.
Try it…
Take a long, slow breath in through your nose, then a long slow breath out through your nose. Relax your jaw and shoulders.
Opportunities to Fit it in
Making a cup of tea? Pause while the kettle boils and take those three breaths.
Jumping in the car to go somewhere? Pause before you drive off and take those three breaths.
Just before getting out of bed, or just before going to sleep… Pause and take those three breaths.
Scrolling on your phone? Detach from technology for a moment and take those three breaths.
Those three mindful breaths may be all you have time for, but that time is yours.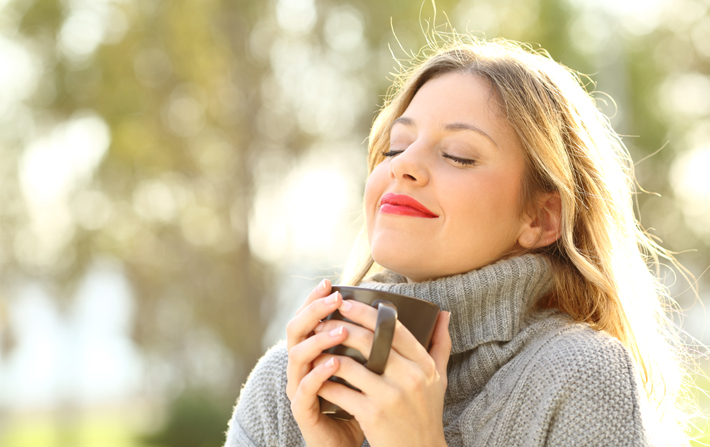 "Breathing in, I calm my body. Breathing out, I smile." —Thich Nhat Han (Vietnamese Thiền Buddhist monk)
Move, Breathe, and Open Up Body and Mind
In Eastern countries like India and Thailand, their self-care practices can include dry skin brushing, oil pulling, jala neti (cleaning the nasal passages), massage/self-massage, yoga, meditation, healing herbs, and even tongue scraping. They have a very holistic approach to self-care, all to cleanse and balance body and mind, remove toxins, and release stagnant energy. Our methods of self-care here may be different, but we are now incorporating more of these Eastern techniques, such as yoga and meditation, realising their benefits for body and mind.
Yoga 
When it comes to yoga; we generally think of the physical poses, but yoga is so much more than that. This ancient Indian practice aims to bring a unity and oneness between our body, breath and mind.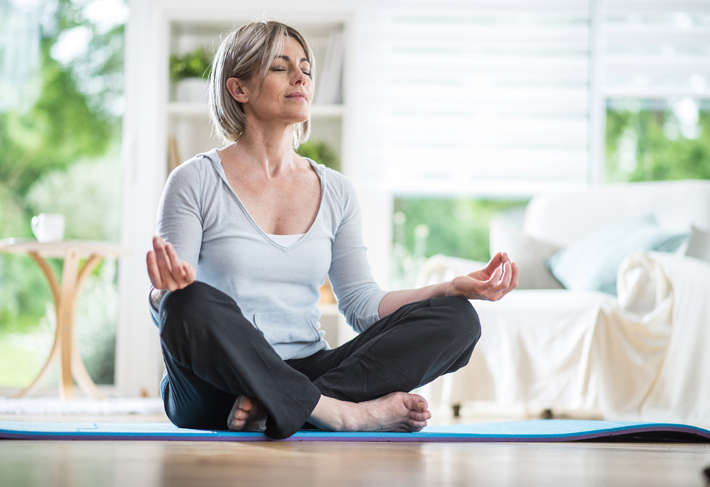 "I'm not flexible enough to do yoga" 
It's not about being able to touch your toes, it's about being flexible in our life. We do it to become freer in our body, mind and soul.
Yoga is a place to meet yourself on the mat; where that time, space and moment is for you. We take on so many different roles throughout the day, but that moment we carve out for ourselves on the mat is ours, however long or short. 
We can roll out our mat and just sit and breathe. We can lie down and start to move, slowly, listening to what our body needs. We can move through power poses and warrior poses, if that's what we need that day and that type of practice is accessible to you. But taking that moment to meet yourself and see what you need is priceless.
It's in times of stress we need to look after ourselves the most. Detach from technology and breathe. Be as kind to yourself as you are to those you love, and take a moment to recharge…

"You can't pour from an empty cup."
Breathing Exercise to Relax
Diaphragmatic breathing, also known as belly breathing, is the most natural way to breathe, but stress and poor posture can lead to loosing this technique. This practice is best done lying on your back, but you can sit up in a chair if that is more comfortable for you.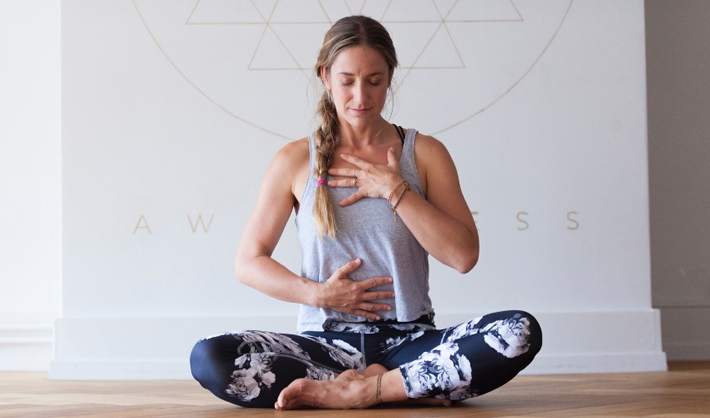 Find a comfortable position and relax. 
Rest your right hand on your belly and your left hand on your heart and begin by just noticing your natural breath; breathing in and out through your nose.
Now, bring gentle focus to your right hand. As you inhale, the right hand and belly rise. As you exhale, they fall.
Aim to keep your left hand and chest still, focusing on the belly breathing.
If you notice tension in your body, let it ease.
Continue for a few minutes.
To end the practice, bring your focus back to your natural breath, releasing any control, just observing body and breath, then bring your awareness back to your surroundings.
Music, Incense and Candles
If you've got the time to set the mood for relaxation, it will be worth it. Dim the lights, light a candle or some incense (one of our favourites is Nag Champa).
Put on some relaxing music; there are endless options even on YouTube, type in relaxation or meditation music and find one you're drawn to. 
There are also free apps you can use for guided meditation, breathing and music – Insight Timer is a popular one.
Find a way you can create a space for yourself; whether lighting candles, rolling out your mat and breathing/stretching, or just pausing for a breath; fit it in where you can. Whether it's one breath, one minute, ten minutes, or an hour; give yourself that moment.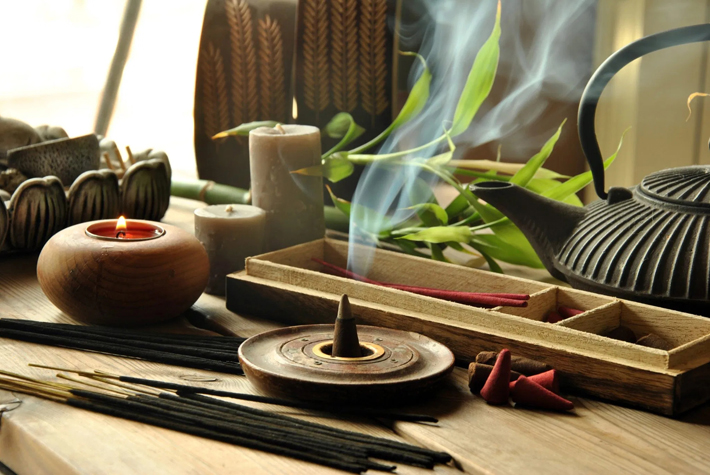 New Customers – Try Online Yoga for FREE
If you would like to try a FREE online yoga session, contact Holistic Essences.
Classes are held:
Wednesdays 6:00pm – 6.30pm
Fridays 5.30pm – 6:00pm
Saturdays 9.15am – 9.45am
Classes are a combination of Hatha yoga and restorative yoga, and are held via Zoom.
20% Discount on Massage Treatments
To claim a 20% discount on any full price massage treatment, contact Holistic Essences and quote discount code CITYLIFE20.
Massage treatments will be available to book from 28th April and the 20% discount is available on bookings until 30th June.
For more details, or to book, contact Holistic Essences:
Email: holistic-essences@outlook.com
Phone: 07821 347606
www.facebook.com/holisticessences