Does lockdown have you missing your regular gym sessions? Or maybe you've never used the gym but months of enforced "Stay at Home" snacking has left you a little more padded than you were a year ago and you're thinking how you can get in shape before summer. In Dundee, we're fortunate to have fantastic footpaths and cycling routes, but the weather doesn't always lend itself to outdoor activities. If the gyms are shut and you don't fancy running in the rain, where does that leave you? In your living room.
Can You Get an Effective Workout at Home?
The good news is "yes", and you won't have to embrace the leotards and leg warmers of 1980s exercise videos unless, of course, you want to. Technology and next-day delivery mean that it's never been easier to get fit in the privacy of your own home.
Online Exercise Classes and Tutorials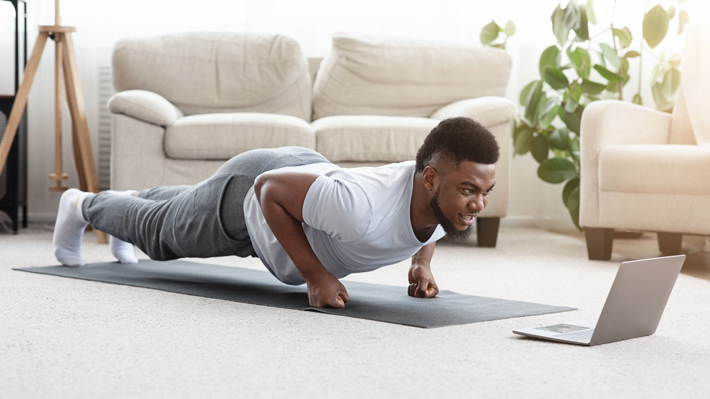 There is an endless variety of videos available on YouTube to suit all fitness levels and abilities, ranging from Ashtanga yoga to Zumba. If your time (or attention span) is short, Instagram and TikTok are worthy alternatives, especially if you're keen on learning a few new dance moves. Many gyms and personal trainers have moved their businesses online during lockdown, taking advantage of Zoom and streaming services like Facebook Live and Instagram to hold classes so people can exercise together, alone.
Bodyweight Exercises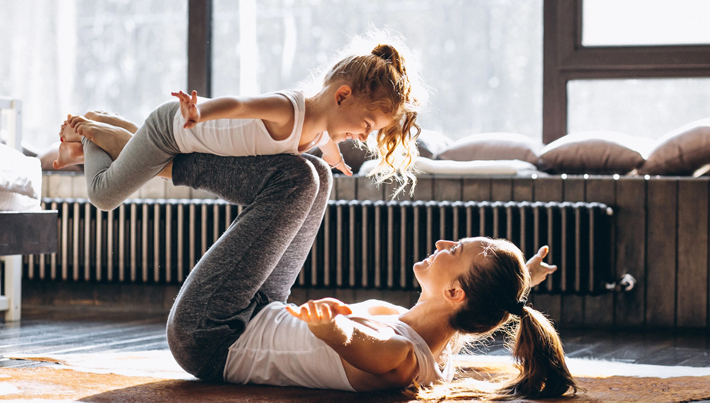 It's a myth that you need to lift huge weights to build muscle. Bodyweight exercises can be an effective way to increase muscle mass, which increases your strength and boosts your resting metabolism to make you an efficient calorie burner even when you're not exercising. You don't need any equipment, especially if you're starting as a beginner. However, if you want to make your workout more challenging you can:
Slow your pace and add a pause at the mid-point of the movement (e.g. at the bottom of a squat) or come half-way up and then go back down to complete a rep – effectively doing 1.5 reps each time.
Alter your range of motion. For example, elevating your rear foot when doing a split squat.
Reduce your rest time between sets.
Create "supersets" – two sets of exercises that work the same or similar muscle groups done consecutively before a rest.
Use resistance bands.
Hold something heavy. Bottles of water or tins of beans are good for light arm weights. Non-wriggly children and pets are useful as weights, and it helps keep them from under your feet!
Dance in Your Kitchen
Fitness experts widely believe that getting 10,000 to 15,000 steps a day is an excellent way to help lose weight and improve your physical and mental health. These steps don't have to be done on a treadmill or running track to be effective. They can be anywhere, even in your kitchen, so put your favourite tunes on and dance! Getting 10,000 steps is the equivalent of walking 4.5 to 5 miles, but you don't have to do them all in one go. The more you imbed them into your daily routines, the easier you'll find it. Step while you're cleaning your teeth or watching your latest boxset, dance while you're cooking, get outside for a walk, park your car as far away from the supermarket as is practical. Your body doesn't know if you're in the gym or your pyjamas when you're moving – it uses calories just the same.
Be sensible when starting any new fitness routine, especially if you have an underlying health condition, and talk to your GP if you need medical advice.