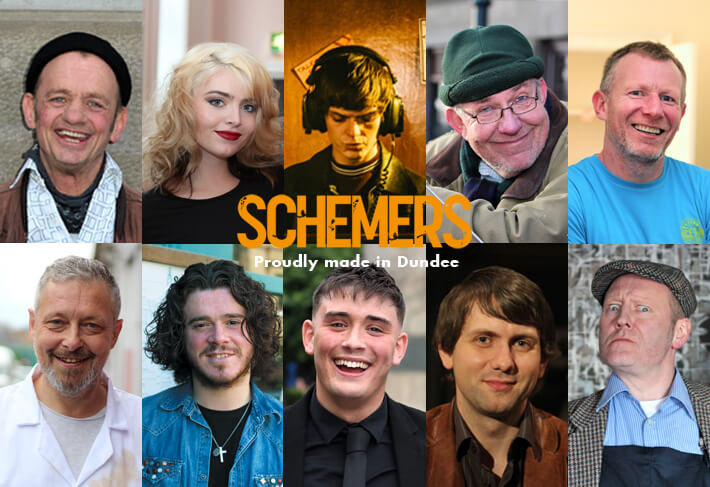 "Where the f**k is Dundee?"
The quote above, asked by a bemused Londoner in one of the many funny scenes in the new movie, Schemers, highlights an alien sentiment often aimed at Dundee, particularly from places like London, where some people still think we're a bunch of uncultured, tartan-clad hillbillies. However, after a year of positive global-media attention shining on Dundee and its new V&A museum, the city has rightfully been placed back on the world's cultural map, and, slowly but surely, travellers from around the world are now discovering Dundee's best kept secret… the Dundee people. Even Kengo Kuma, the visionary V&A architect, said in our recent interview that "Dundee has taught me many things" and "Dundee is a window to the world". So, what better way to colourfully showcase Dundee and its wonderful people to the rest of world, than on the most popular global entertainment window of them all… the cinema screen.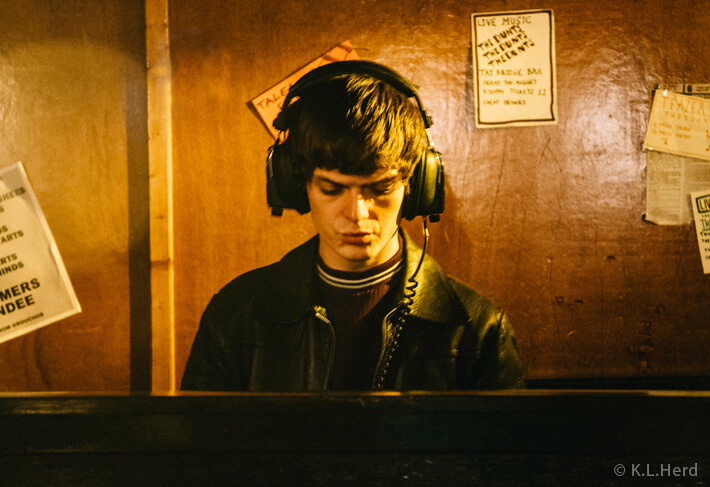 Edinburgh World Premiere
It was fated, then, that a movie borne out of the working class housing estates of Dundee, or, as we call them, "the schemes", was about to showcase oor culture, oor dialect, and the cheeky, loveable, underdog spirit of the Dundee character to the world, in Scotland's capital, at the prestigious Edinburgh International Film Festival. But this movie was surely never supposed to happen. It's usually the big broadcasters and established film-makers with big budgets that make movies about Scotland and tell us who they think we should be, not working class schemers fae Dundee? However, that didn't matter to the independent-minded team who rebelled their way through the last few years, without any help or funding from art
institutes, government bodies, or even the local council, yet still magically conjured up an 'Audience Award' winning movie at its first festival showing. Unbelievable! Getting accepted and screened at the Edinburgh International Film Festival is success in itself, but to be nominated for, and then awarded, the Audience Award is absolutely astounding, and since Edinburgh the Schemers movie has also won the Best Emerging Talent Award at Mexico's Oaxaca Film Festival. This really is a dream-come-true storyline straight out of a movie script!
City Life were at the Edinburgh International Film Festival to capture this moment of Dundee's cinematic history in the making and later met up with some of the cast and crew behind the Schemers movie…
To read about the real-life schemers of Dundee, click here, or use the menu below to navigate to other sections.
To read our earlier Schemers feature please click here.