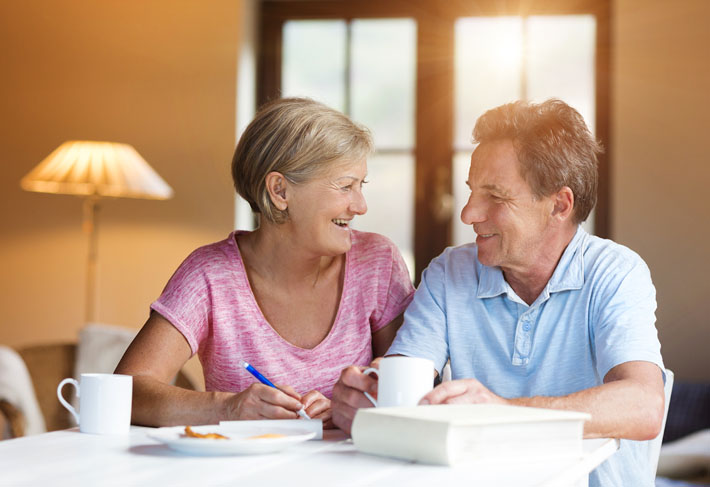 You may have seen or heard the term "equity release" used in the media and wondered what it means for you. Releasing equity is a phrase used for the process where homeowners, usually those over the age of 55, can access the capital gains made on their home without having to move. In the right circumstances, it can be a canny financial move.
There are three ways people can release equity. The first is through a home reversion scheme where you sell your home but retain the right to live in it, rent-free, for the rest of your life. An alternative is a Retirement Interest-Only mortgage, sometimes called a RIO mortgage. These can be a good option for retirees already in receipt of a secure regular income.
The third option is by taking out a lifetime mortgage against the property, with the loan being repaid on your death or if you move into assisted care. Lifetime mortgages are the most popular way for Scottish homeowners to access the equity stored in their property so that they can enjoy this money in their retirement.
The benefits of a lifetime mortgage can include being able to live in your home for the rest of your life, having the option to "ring-fence" a portion of your home's value as an inheritance for your family, and not having to pay tax on your equity release payments.
Homeowners considering a lifetime mortgage should be aware that, although they do not have to make monthly repayments, they are effectively taking out a loan against their property that will accrue interest payable on their death. Some products allow you to transfer the mortgage from one home to another if you choose to move, but you may face an early termination charge if you want to repay the loan before the end of its term.
If none of these options appeals to your circumstances then you may be interested in a new product that amalgamates the qualities of a RIO and a lifetime mortgage. Legal and General offer an Optimal Payment Lifetime Mortgage where customers can choose whether to pay some or all of the interest with the flexibility of pausing or stopping monthly interest payments and adding the interest to the balance to be paid at the end of the term.
Releasing equity can be a good way to supplement your retirement pension. Speak with a licensed financial advisor if you want to find out more.