This movie couldn't have been a success without the natural talent and on-screen chemistry of the three main young actors in Schemers; Conor Berry from Edinburgh, Sean Connor from Glasgow, and Dundee's newest movie star, Grant Keelan. We caught up with the lads at the Edinburgh premiere aftershow party…
---

CONOR BERRY
From Edinburgh
Plays the leading role, Davie.
"It's surreal, to be honest. I was working as a landscaper, digging holes last week, then, all of a sudden, my face is everywhere and people start to take notice an' that. Of course it's nice, but it's a little bit scary as well, do you know what ah mean? We've been sittin' on this film for two years now, but knowing everyone's gonna see it is now quite daunting. I am looking forward now to getting the festivals out of the way and see what people think of the movie and then, hopefully, onto the next one so I don't have to go back to digging holes, you know? Ha ha ha! It's Dundee's film, we were just lucky enough to be part of it. I genuinely hope the people of Dundee are proud of it."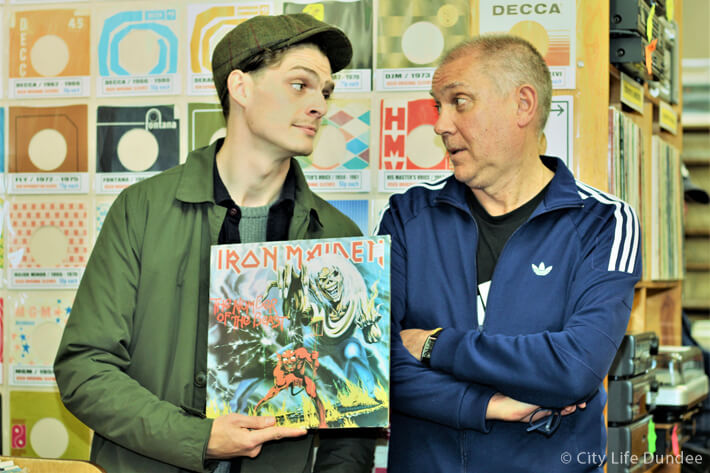 ---

SEAN CONNOR
From Glasgow
Plays the main supporting role, Davie's friend, Scot.
"I can't believe the reaction it got, and to get the world premiere here in Edinburgh, and get a standing ovation at the end of it, is just fuckin' magical, it genuinely means the world. This film has been a long time in the making and a bumpy ride along the way, and to see it up there, and to see that people love it as much as I loved it when I first got the script, is nothing short of a miracle. Dundee was never on my radar but after living there for seven weeks during the filming, I fell in love with it. It was a lovely responsibility to help put Dundee on the map, so, if the film does nothing more than that, then I'll be proud o' that."
---

GRANT R KEELAN
From Dundee
Plays the main supporting role, Davie's friend, John.
"I'm blown away by the reaction that it's got. We spent years working on Schemers, so it wasn't until you were sitting in the audience, watching it on the big screen, and you feel that energy from the crowd, and then you get swept up in that and it became so funny and refreshing. That was the most we'd enjoyed watching the film. I'm honestly grateful it's got this far and I look forward to seeing how far it gets. It was nice to feel that I'd actually made something to be proud of and hopefully something Dundee is proud of. I learned so much about my hometown, Dundee, that I didn't know before."
---

THE YOUNGEST SCHEMER
BILLIE MCLEAN
Dave Mclean's daughter, has a cameo role in Schemers.
"It was a really cool experience seeing it on the big screen. It was a little funny to see myself up there. The Dundee dialect was a little confusing and when I heard there would be subtitles for it I laughed! As one of my friends said, "It's very Scottish", ha ha ha! I'm proud of my dad for being able to make a movie. I'm looking forward to his future projects and I believe they will be just as good as Schemers, and probably even better!"
---
Click on the gallery image to enlarge.
To read about the schemers behind the camera, click here, or use the menu below to navigate to other sections.
To read our earlier Schemers feature please click here.