A Dundee author's new thriller series gets down and dirty among the spooks and spies of Scottish politics. Dundee-based author Andrew Scott is no stranger to the pages of City Life. We featured his biography of 'Bonnie Dundee: John Graham of Claverhouse' in an earlier issue. Andrew is back with a vengeance – promoting a new series of Scottish political thrillers, the first of which, Deadly Secrecy, is out now in paperback and e-book.
"My protagonist, Edinburgh freelance journalist Willie Morton, is not at all the fearless kind, but he has the unhappy knack of falling foul of some pretty sinister spooks and agents acting on behalf of the British state. Morton investigates the death of an anti-nuclear activist in the Highlands and comes to believe that the UK Government have colluded in his death. He has to flee from sinister deadly forces dogging his footsteps and the book becomes a fast deadly pursuit across the beautiful landscape of the Highlands and Islands."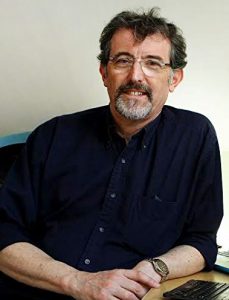 Andrew has a controversial previous track record in his political writings about security intelligence and the secret police in Scotland. With co-author Ian Macleay, he published a non-fiction book, Britain's Secret War: Tartan Terrorism and the Anglo-American State, in 1990, which caused a minor sensation and became a Scottish best seller. The book attempted to investigate the attitude of Britain's security and intelligence services to radicals and political activists in Scotland who favour an Independent Scotland. There was a considerable amount of evidence of surveillance and the hard evidence, from court room trials, of the widespread involvement of 'agent provocateurs' and spooks.
"No other author, as far as I'm aware, has sought to investigate the actions of the varied and shadowy forces of security intelligence service inside Scottish politics. And it's not just MI5 and Special Branch, there are other secret police units that have 'shoot to kill' powers on Scotland's streets, such as the Scottish Nuclear Installations Protection Squad!"
Deadly Secrecy by Andrew Scott, published by Twa Corbies Publishing, is available in bookstores and online for £8.99 and the e-book version is available from Amazon and elsewhere for £1.99. The next instalment in the series, Scotched Nation, will be launched later in 2019, followed by the third, Oblivion's Ghost, next spring.
WIN A COPY OF 'DEADLY SECRECY'
For a chance to win a copy of Deadly Secrecy by Andrew Scott, like and share City Life on our Facebook page quoting 'Deadly Secrecy', or send an email to: hello@citylifedundee.com with the subject 'Deadly Secrecy' and tell us what you like about City Life.