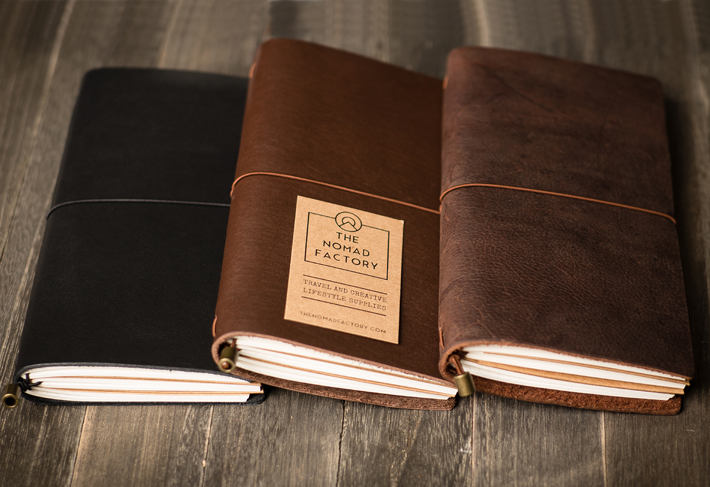 There is something so seductive about a new journal. The smooth warmth of the leather cover, the crisp sound of fresh paper and the scent of ink all combine to deliver an exciting sense of anticipation.
Journaling is as old as writing itself. In a world of high-tech, fast-paced communication, a diary lets you slow down and reconnect with your thoughts. It is personal and lasting, linking your past self with your future one. Those who have embraced the analogue revolution appreciate the flexibility of a journal's ability to become whatever you want it to be, whether it is a record of your travels, a plan for your next adventure, or simply a way to keep track of your goals and successes.
The phenomenal rate at which bullet journaling has exploded in the last two years is a testament to the pleasure of creating a record of yourself at a particular point in time. People use bullet journals (BuJo, for short) to create to-do lists, keep track of goals and targets, and even record things like the books they have read or the films they have seen. A journal is limited only by the imagination of the user and can be anything from clean and functional to a virtual work of decorative art.
There is no right or wrong way to use a journal – it is something just for you.
Instead of having to rely on an app-developer's idea of how you should organise information, a diary allows you to choose how you want it laid out. Will it have a key and contents at the front, or will you let it grow organically, with each page turned revealing a new surprise when you read it back? Will it be colourful or are you the sort of person who is loyal to the uniform look of monochrome ink? The beauty of a journal is not only can you create it to be exactly the way you want it to be, but you can also change that look from day to day to suit your mood.
While you can use any old book for a journal, the more emotionally attached you are to your notebook, the more likely you are to use it regularly and get the most benefit out of it. Made from incredibly soft leather sourced from Yorkshire and hand-finished in the UK, The Nomad Factory's Travel Journals bring a little bit of luxury into your day, whatever it involves. They are fully customisable and come with three removable notebooks: one lined, one grid paper and one plain; and can include handy inserts for storing paperwork, cards and mementoes for a small extra cost. Other styles of notebook refills and a wide range of accessories are also available from The Nomad Factory to help you personalise your journal.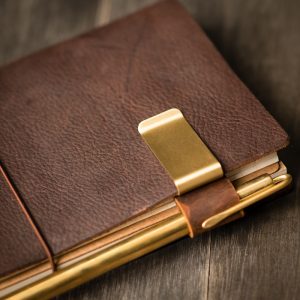 For anyone planning their adventures for the year ahead, a Travel Journal is the perfect way to help you remember your emotions and responses better than a photo can. You can doodle or add ticket stubs, and scribble down contact information for new friends you make along the way. It is a great way to spend time while you are waiting at an airport or train station, and it gives you a handy place to write down things that inspire you, be it is a suggested restaurant or a potential new travel destination.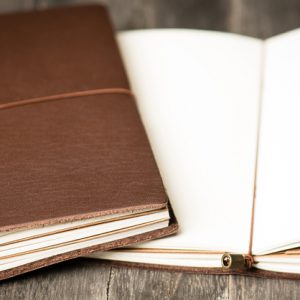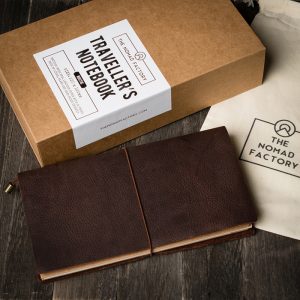 All Travel Journals from The Nomad Factory are beautifully presented in a cotton drawstring bag and  packaged in a kraft card gift-box; making them the ideal gift, whether someone is starting a journey or simply likes the tactile qualities of using something that is well made and designed to last.
To see the full range of Travel Journals and other creative accessories from The Nomad Factory, vistit their website: www.thenomadfactory.com