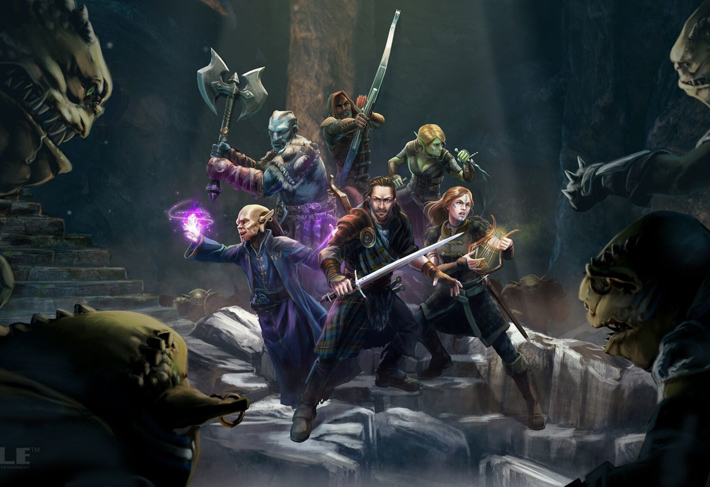 Ged Grimes; born and bred in Dundee, and schooled at St Matthews Primary and St Saviours High; has now undoubtedly become one of Scotland's most successful musicians, producers and composers. He already reached the dizzy heights of pop stardom in the late 80s with Dundee band Danny Wilson, and he's still flying high at the top of the music world as the bass guitar supremo in Scottish art-rock stadium band Simple Minds. He's already done a substantial amount of work for television and film and now runs his own creative business producing soundtracks for the global video game industry.
There really is no stopping this "big man" of the Dundee music scene. Last year, when we talked with Ged, he was already in the middle of the Simple Minds 'Acoustic' world tour, and this year, when we caught up with him at the V&A museum opening concert celebrations, he was globetrotting again with the Simple Minds 'Walk Between Worlds' tour. So, how the hell did he managed to squeeze in being the producer and composer of one of the most exciting musical projects and collaborations in Scotland, and what is this Bard's Tale all about?
The Game – The Bard's Tale IV: Barrows Deep
The Bard's Tale IV is a fantasy role-playing video game for the Oculus Rift virtual reality headset. The game has been developed in New Orleans but it's about Scottish myths, legends and folklore…
Over one hundred years later, the terrible events of Skara Brae's violent destruction are nearly forgotten. In dark ruins below, an evil has waited patiently, until now. Fanatics are gathering control, the famous Adventurers Guild has been outlawed, and you must rise up in defiance to become the hero that the realm needs.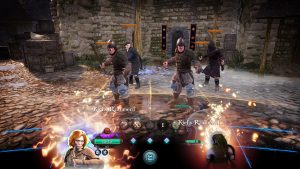 The Soundtrack
The Bard's Tale IV soundtrack, produced and composed by Ged, features some of Scotland's finest traditional singers including Kathleen MacInnes, Mackenzie, Eilidh Cormack, Fiona Hunter and Kim Carnie. Scots vocalists John Morran and Fiona Hunter feature as voices in the game. The musicians include Ali Hutton, Ewen Henderson, Máiri Chaimbeul, Martin O'Neil, Gregor Philp, Innes White, and Brian McAlpin. Even Ged gets in on the act with some bass guitar, drums, percussion and vocals.
The Com-poser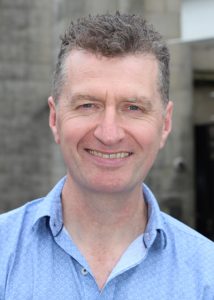 What we love about Ged is, despite his crazy schedule, he always makes time for City Life, no matter where he is in the world. This time, we caught up with the once-upon-a-time Danny Wilson 'poser' while he was on tour with Simple Minds in the USA…
"When I was first approached by Matt Findley at inXile to create an original soundtrack for the Bard's Tale IV: Barrows Deep game, little did I know of the amazing musical journey I was about to embark upon. Scotland's traditional and Gaelic music is an intrinsic part of our history and culture. Its beautiful melodies reach deep into our souls and its magical songs, passed down through the centuries, tell stories of a proud and ancient civilisation. I wanted to capture the breadth of outstanding voices and musicianship that exists in my homeland and create a soundtrack fit for the Bard that reflected Scotland's unique musical heritage. These ancient songs tell us about how life was lived long ago but they can also give us wisdom, vision and hope for the future…"
"The music from the Bard's Tale game has had a fantastic international reaction. I love the fact that people all over the world are playing this game and hearing the music that was produced here in my hometown. I have had accolades from the President of Tartan Week in the USA, and the head of the Video Game Awards in Los Angeles, and the game reviews have singled out the music as being a key feature of the game. So I have decided to release Volume 2 of the soundtrack to coincide with a Bard's Tale Music LIVE event at Celtic Connections 2019."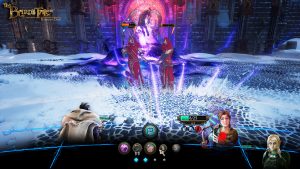 Celtic and Dundee Connections, Glasgow Royal Concert Hall, 31st January 2019
Ged shared some exciting news, hot off the press…
"This Celtic Connections 2019 festival show will feature original video footage from the game, live synchronised music from all the talented artists that appear in the game, and it will be narrated by Dundee actor John Buick, who plays the Bard character in the game. Among the artists who will appear are Gaelic singers, Kathleen MacInnes, Kim Carnie, Eilidh Cormack, the Mackenzie sisters and my great friend from Dundee, Gregor Philp (Deacon Blue), will also feature alongside Fiona Hunter who starred in the Bothy Culture show (Martyn Bennett) at last year's festival. The Artistic Director of Dundee Rep, Andrew Panton, will direct the show and it promises to be a first for Celtic Connections. The date is 31st January 2019 and the venue is The Royal Concert Hall in Glasgow. Tickets are on sale now!"