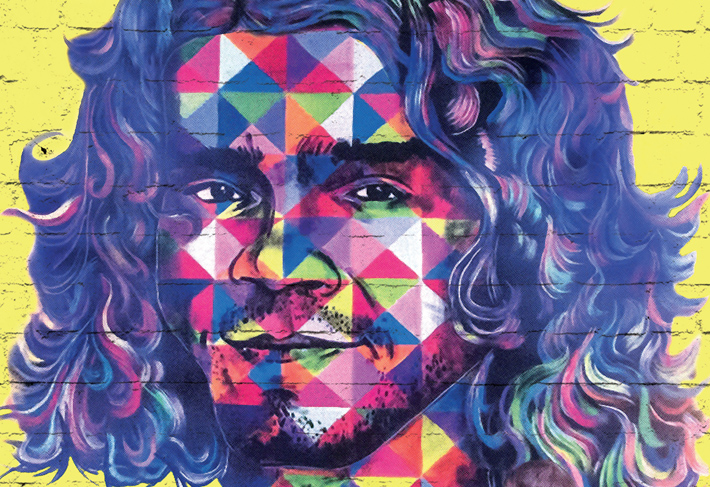 One of the most anticipated solo albums in a generation finally hit the paveys of Dundee this year. Kyle Falconer, of The View, finally fulfilled his long-time ambition of recording his first solo album, and wow, did he start off with an absolute firecracker! The City Life team genuinely haven't stopped listening to it since we got our hands on a copy in the late summer. What a sound, what a voice, and those lyrics are absolute dynamite! The quality of songs just keep coming, we don't even know where to start. Sometimes you'll buy an album and there are a couple of good songs on it if you are lucky, but No Thank You just keeps on rolling them out. You keep asking, 'how can you follow that?', and then that is exactly what Kyle does, he follows it with yet another chart topper. Seriously, there's a double handful of hits in there including "Poor Me", "Avalanche", "Japanese Girl", "Family Tree", "Madonna's Makeup", then "Kelly", and wow, that has just gotta go global, what a song! Let's hope the music industry give him a well-deserved chance and let him showcase his talent to the world.
Working for the Family
Kyle has definitely got something big out of his system with this little piece of musical genius. There is a maturity in this album, there is happiness in there, and a real feel-good vibe going on, but it's still raw, still wild, and straight from the heart, as we would want and expect from Kyle. Recorded at Paul Weller's studio in London, the quality and spirit of that influence definitely shows. However, Kyle has pretty much recorded every layer of each song himself and studio-produced, what can only be described as, an absolute solo masterpiece! There is unquestionably a new energy coming from Kyle, a transformation and hunger for the next stage in his life. After all, he now has his wee family to look after and this family-man is stepping up to the plate big time and fighting every inch of the way for them. This Dryburgh boy is definitely working on his family tree.
It's the Voice
He's been touring like a madman, all over the UK and Ireland, since the album launch and has even recently toured in Asia. City Life have been lucky over the last couple of years to attend some of the The View's gigs, as well as a few of Kyle's recent solo outings, and one thing that we noticed was the amount of girls and young women that were flocking to see the solo Kyle. Curiously, we asked some female members of the audience at the gigs why they were so keen to hear Kyle's solo stuff and pretty much all of them were saying the same thing…
"It's the voice, of course we love Kyle in The View but now we can hear that amazing voice loud and clear!"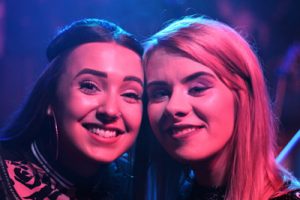 Riverman Roots
Every healthy, growing tree needs strong roots and that's exactly what came into Kyle's life just at the right time. Dave McLean (pic right) and his Riverman brand have been rooted in the music industry for almost thirty years and have had massive global success with another Dundee boy, Brian Molko of Placebo. So it was fated that Dave, a once-upon-a-time council estate boy from Fintry, would step up and do what no one else in the industry would dare to do; manage and launch the notorious, infamous, bad boy Kyle Falconer into his solo debut. We caught up with this apparent madman to find out what was going on…
CL: What inspired you to take on the unique challenge of launching Kyle Falconer's solo career, especially at a time when he was receiving negative press in the national mainstream media?
DM: Quite simply, it was the tracks he sent me, I thought they were brilliant. Then I flew to Edinburgh to meet with him, really liked him, thought he had lots of ideas and ambition. Obviously I'd read all the bad press and heard lots of stories about him, however, he was good with me and in fact with everyone in my family and circle of friends. In short, everyone deserves a second chance!"
CL: Is it true you offered Kyle's solo album to most of the main players in the music publishing industry and they all turned it down, so that inspired you to launch the independent record label Riverman Records?
DM: Every label said, "we love the music, he is a star, he is a great lyricist and he is a great performer but… it's Kyle from The View, he is a nightmare!". So I decided to finance the album as well as being the manager. It is not cheap; recording, promoting and touring an album; so, luckily, I got two other likeminded Dundee entrepreneurs, John Gibson and Ross Morrison, on board.
CL: How did it feel when you found out the album had reached number one spot in the official UK record store chart?
DM: One of best feelings ever in music business, right up there with Placebo being number one on the European Billboard chart and promoting Nirvana when they were the biggest band in the world!
CL: What are your thoughts on the new V&A museum?
DM: Its awfy bonnie, but does it sell 'Yellow Tail' red wine?!
Dave is right, everyone does deserve a second chance, and, from what we've seen so far, Kyle is taking no chances with that opportunity. The music industry may have said 'No Thank You' to him, for the moment, but we are sure that, when they hear the quality of the songs and realise this is an album with appeal for all the family, they'll be bypassing the V&A museum and heading straight up to the streets of Dryburgh looking for oor Kyle.
www.facebook.com/KyleFrancisFalc