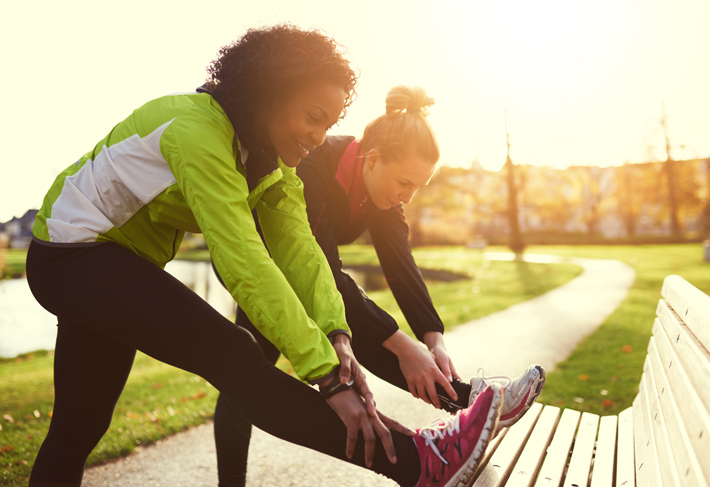 Eating well and staying active is easy to do in the summer when there is lots of fresh, tasty fruit available and the days are long and mild. Come winter – especially when the clocks go back at the end of October – it is a different tale, with dark mornings, early evenings and tempting but stodgy comfort food. These five tips will help you stay healthy this winter so you can hit the festive party season looking and feeling fabulous.
1. Keep active. Darkness is not a reason not to walk or run outside, although wear reflective clothing and a headlamp, and go with friends or join a running club if you feel safer with other people around. If you can't get outside, then jump on a treadmill or bring your favourite exercise video up on YouTube and get moving.
2. Eat seasonally. Not only is it better for your wallet to eat fruits and vegetables when they are in season, but you are also doing your bit for the environment by keeping your carbon footprint small. The more colourful the vegetable, the more vitamins and minerals it contains so the better it is for you.
3. Manage your stress by giving yourself permission to slow down with the season and enjoy being snuggled up on the sofa after a chilly commute, indulging yourself with a hot drink and your favourite book, movie or box-set.
4. Put the darkness to good use and get an early night. Scientists believe that people who get an average of at least seven and a half hours of sleep a night experience better mental and physical health than those who do not.
5. Spend time in the daylight where possible. Artificial light can mess with your circadian rhythm, so go for a weekend walk in the winter sunshine to help keep your body in balance.