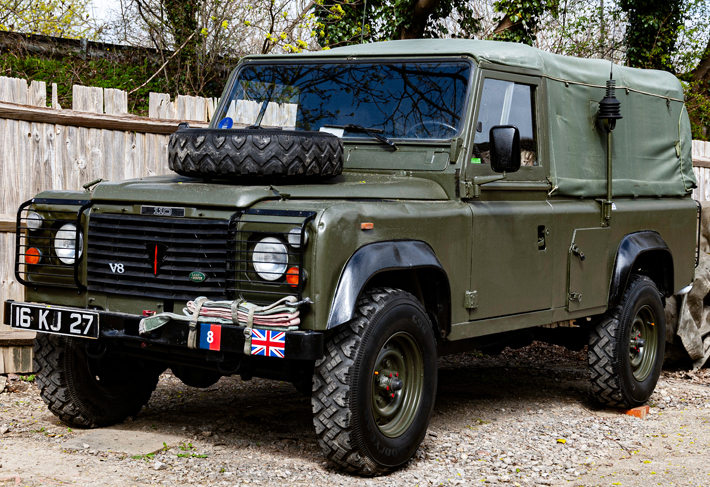 Land Rover launched its first car in 1948, adapting features from American jeeps to create a sturdy, practical vehicle that was inspired by farmers' needs and post-war restrictions on materials and manufacturing. Designed to be a short-term product to fill Rover's coffers so that they could start making cars again, the Land Rover is possibly the most active 70-year old on the planet.
How sturdy are Land Rovers? Well, in 2016 Jaguar Land Rover Classic, the division of the company that restores classic cars, restored 25 Series 1 Models to the original 1948 specification, selling them for up to £80,000 each. Finding 25 vehicles of this age, especially ones built for rough work, is a testament to their hardiness. This year, to commemorate the Land Rover's 70th birthday, JLR Classic went one step further, restoring an original version that was displayed in Amsterdam in 1948 to factory-finish, drivable condition, despite it having languished in a Welsh field for decades, untouched.
Production of the sturdy, practical Defender, born from the original models and driven by no less than the Queen (and her father, who was gifted the 100th production Land Rover in 1948), ceased in 2016. The good news is that, of the two million Land Rovers built, nearly 1.5 million of them are still going, and you can buy your own piece of motoring history from around £4,500. Before buying, check that the engine is original to the chassis and that the body and suspension are not rusted or damaged.
The new Land Rover is now targeted squarely at the middle-class SUV market, driven by those who like its size and comfortable ride, yet who may never get the opportunity to actually take it off-road. New cars cost from £30,145 for the Discovery Sport (picture below-left) to upwards of £85,000 for a top-of-the-range Range Rover (picture below-right).