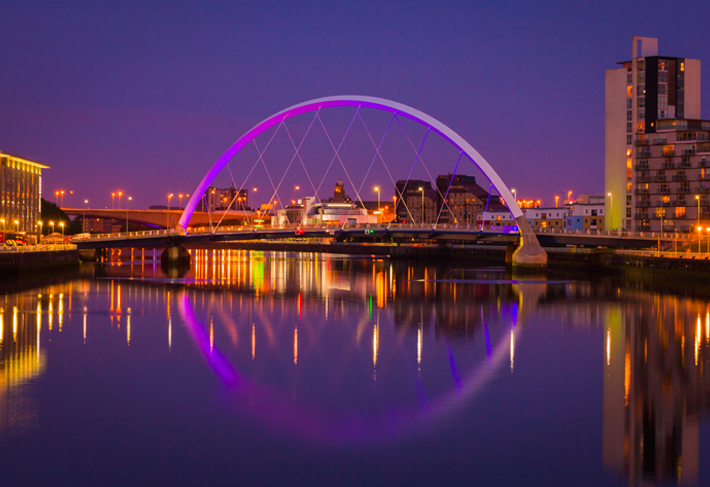 Why bother spending half your time-off from work travelling and suffering from jetlag when you can have an amazing holiday without having to leave the country. Whether you can afford a whole fortnight, or can only squeeze in a long weekend, these winter holiday destinations will leave you smiling.
Best for Snow
Scotland gets the best snow in the UK, so hit the slopes at the Nevis Range Mountain Resort. There is a 550-metre drop on the mountain of Aonach Mor, with 12 lifts including a six-person gondola and a quad chair so family and friends can stick together. The resort offers a safe beginner's area, runs varying from green to red, while the Boardwise Snowpark caters for snowboarders. The nearest town is Fort William, which caters extremely well for winter visitors. Just a two and a half hour drive from Dundee, you can walk out of work and be enjoying the apres ski nightlife before you know it.
Alternatives to Nevis Range include Cairngorm (picture below), where there are 38 runs and 11 lifts. Glenshee has 22 lifts and 25 runs, and Lecht 2090 has 13 lifts and 22 runs and is particularly good for beginners and families.
Best for Food
Castle Douglas (picture below-left) is a small town with a deservedly big reputation for great food. If you are the sort of person who arranges your day around your meals, and pours over recipe book pages with all the enthusiasm of a toddler with the Argos catalogue, then you definitely need to go there. The town boasts around 50 local businesses who produce food and drink, not to mention the excellent restaurants and cafes that serve them. Although there is no distillery in Castle Douglas, The Drambusters more than makes up for it by selling more than 800 different brands of whisky.
As well as the delicious food, Castle Douglas offers visitors spectacular scenery. Pack a flask of hot chocolate (try In House Chocolates for supplies – picture above-right) and take a walk around Carlingwark Loch, through Doach Wood, or in Threave Gardens, or sit on the beach at Mossyard with a steaming packet of chips from Moore's award-winning chippy. You do not even need daylight to appreciate the view because Castle Douglas' night sky is breathtaking. Clatteringshaws Visitor Centre is in the heart of Galloway Forest Park and the ideal spot for stargazing on a clear night.
Best for Culture
It has been, at times, a bumpy transition, but Glasgow's transformation from shipbuilding and manufacturing to become a cultural smorgasbord of art, music, design, film and fashion. It has been both a European Capital of Culture (in 1990) and a UNESCO City of Music (in 2014). In addition to hosting the Turner Prize, it has bred six former winners and nine nominees of the art world's most desirable accolade.
You could spend a year in Glasgow and never tire of its incredible museums and galleries. The Kelvingrove Art Gallery and Museum (both pictures above) is a must-see, as is the juxtaposition of the Gallery of Modern Art that is housed in a traditional Victorian building. The city has some incredible buildings, including the Lighthouse, designed by Charles Rennie Mackintosh and now home to Scotland's Centre for Design and Architecture. Mackintosh was one of Scotland's most influential designers, and the Mackintosh House museum gives an intimate insight into how he and his wife lived.
Glasgow Royal Concert Hall has a calendar of concerts that would make the Royal Albert Hall jealous, while the Theatre Royal is the base of Scottish Opera, and the Tramway Arts Centre is home to the Scottish Ballet Company.
However you define "culture", a winter break in Glasgow will leave you awestruck and inspired.