The Highways Agency found that 63% of drivers do not make simple checks before heading off on a winter drive, while 45% fail to make any winter checks at all. If you do not do it already, here are five reasons why you need to prepare your car for winter.
1. According to their emergency breakdown blog, the mid-week call-outs the AA respond to rises by 80% in January, compared to the rest of the year's average monthly number. You may be waiting in sub-zero temperatures for an hour, and you will be a lot more comfortable if you have bottled water, some snacks, and extra clothing (including wellies, if you have to get out to do anything) and a blanket to keep you warm.
2. Changing to winter tyres, or at least ensuring your current ones have at least 3mm of tread, will reduce the likelihood of skidding on ice and snow. Tyres lose pressure in the cold so check yours regularly to make sure all are at the right level. Good tread and pressure will save you money on petrol as well as keep you safe on the wintery roads.
3. Your battery loses up to 50% of its charge once the temperature drops below zero. Halford's offer a free battery check so you can see if yours is likely to withstand the cold. It is also a good idea to carry jump leads if you have an older car.
4. Road spray and grit quickly builds up on windscreens. Change your wiper blades if they need it, and a stronger concentrate of screen wash so that it does not freeze in the reservoir or spray nozzles.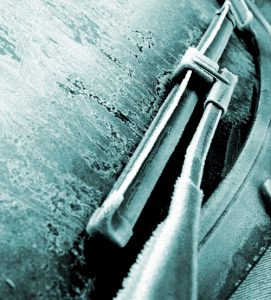 5. Renew your breakdown cover. The AA found that emergency support or recovery from a garage costs an average of £172, compared with around £30 for a basic annual policy.