For anyone out there still struggling to cut the lawn with a lightweight electric mower you bought a decade ago, this article is for you! We can't guarantee these gadgets will make you love gardening, but they will certainly make the job easier and give you more time to enjoy the fruits of your labour.
A robotic lawnmower lets you put your feet up while it gets on with trimming your lawn. They aren't cheap, ranging from £499 for the Robomow RX12U (pic below-left) to £2,499 for the Husqvarna 450X (main pic), but if the thought of garden chores on the weekend makes you dread Saturday, then it could be the best investment you make for your garden. Most models are versatile enough to cut oddly-shaped gardens and grass of varying lengths.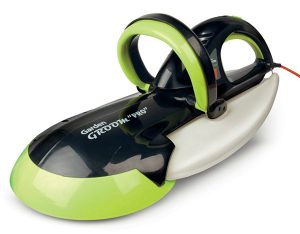 Sadly, there isn't a robotic version of the hedge trimmer. The next best thing for keeping small hedges and shrubs ship-shape is the Garden Groom GG Pro at £99 (pic above-right). While not the most powerful on the market, it collects trimmings as you go making it a sort of Dust Buster for your hedge. The Bosch AHS 50-20 (£129.99 pic below-left) is a good choice for larger hedges with small to medium branches. It is cordless, so there's no worry about accidentally cutting through the cable and, considering it has a battery, is pleasantly light at around 2.5kg.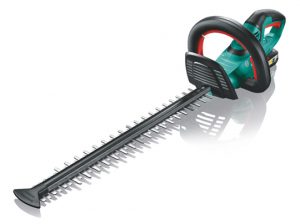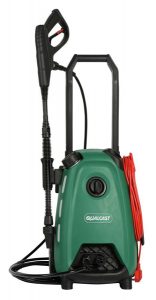 The Qualcast Pressure Washer (pic above-right) is great value. At just £69.99 it will leave you plenty of money to buy a nice, comfortable sun lounger from which to admire your not-so-hard work. With 1800W of power it can push out 420 litres of water an hour, and you can adjust the pressure to reach up to 150 Bar (2,175 Psi) to shift even the most stubborn grease or grunge from your patio or driveway.