SUVs were once considered the practical choice for a family car, offering space, stability and a reassuring sense of safety that comes from driving something so large and robust. However, with manufacturers like Ford and Skoda designing the interior of cars to give more space than ever before, is an SUV still considered the best choice for a family car?
Best for Space
If boot space is a top criteria, the Skoda Superb Estate (pic below) offers a whopping 660 litres, which is the same as the Kia Sorento SUV. However, fold the rear seats down, and the Superb extends to 1,950 litres – nearly 300 litres more than the Sorento.
Best for Safety
There is no question that your family car needs to be safe. According to the latest NCAP tests, the safest car for sale in Europe is the Volvo XC90 (pic below). The large SUV falls into the luxury market which puts it out of the budget of the average family, but it is 5% safer for adults and 4% safer for children than its nearest family-car safety rival, the Subaru Levorg.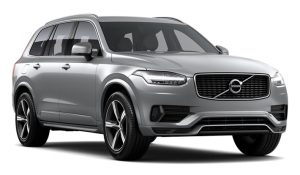 Best for Seats
According to Auto Express, the best 7-seater family car to buy in 2017 is the Citroen C4 Picasso (main pic). It narrowly beat the Land Rover Discovery into first place for its stylish looks, with even basic models having useful tech and gadgetry.
Best for Price
Budget is almost always a consideration for families choosing a new car. They don't necessarily want the cheapest, but they do want to make sure they get the best value for money. Skoda comes out on top again, with the Superb and Kodiaq (pic below) both providing space, comfort, safety and style for an exceptionally competitive price. With the Kodiaq having 7-seats, and both with OTR prices starting at around £21,000, Skoda has shown that Britain's ultimate family car is no longer an SUV.