One of the biggest obstacles that prevent people from achieving their dreams is money. Whether you want to quit your job and retrain for a new career, travel the world, or add an extension to your home, dreams come at a hefty price – £59,305 to be exact, according to a recent survey conducted by Ford Money.
1) Get to know your money. Write down exactly what you have coming in and going out so you can identify areas where you are overspending and may be able to save.
2) Have a realistic budget. Living on beans and toast may save you a lot of money, but there is no way you can sustain that for a decade. Allowing yourself occasional treats will help you stay on track.
3) Use visual motivation. Display pictures that remind you of your goal in obvious places like your phone lock screen or on your fridge.
4) Cut costs. Check the rates you are paying with your utility suppliers to see whether there is a more competitive price you could be paying. Talk to your bank about whether you are optimising your savings and credit payments. Reassess regular habits like where you do your grocery shopping and what products you buy to see if there are any better value alternatives.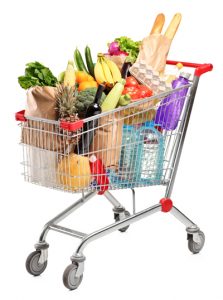 5) Try for a no spend week every month, or one or two no spend days every week. These will take a little planning, but you will be surprised by what an efficient saving tool they can be.
6) Set mini-milestones with built-in rewards to break a large goal into more achievable chunks.
Once you know the most cost-effective way of achieving your dream, these six steps will help you get the money you need to make it a reality.