Swimming is one of Scotland's favourite sporting activities, with nearly a fifth of all adults taking the plunge at least once every few weeks.* Whether you prefer the lanes at your local leisure centre, the beach at Broughty Ferry or your secret wild swimming spot, the health benefits of swimming are far reaching.
Because it provides both cardio and strength training in one exercise, swimming is fantastically efficient at improving your health and ideal for those with limited free time. It is low impact, which means swimmers can train at a higher intensity than runners or footballers without contributing to the wear and tear on your joints. The controlled breathing necessary in swimming forces your body to use oxygen effectively, and this can translate into improved performance in other sports.
On top of all these benefits, swimming uses virtually every muscle you have which makes it a great way to get a good workout in as little as 30 minutes, and because it's often in a controlled environment, like an indoor pool, it's something you can comfortably do all year round.
Any regular exercise will benefit your health, but swimming is particularly good at keeping you looking younger as it can lower your blood pressure and cholesterol level. Submerging your body in water can reduce stress by dulling external stimulus like noise. Think of it as a floatation tank with fitness benefits.
If you hate the smell of chlorine, then invest in a wetsuit and dive in at Broughty Ferry. You could also drive to Cambo Sands where the clear water is perfect for swimming, or try West Sands or Castle Sands at St Andrews. Alternatively, if you're not quite brave enough to face the cold waves, try heading over to Stonehaven's heated open air swimming pool, the last of its kind in Scotland (picture below).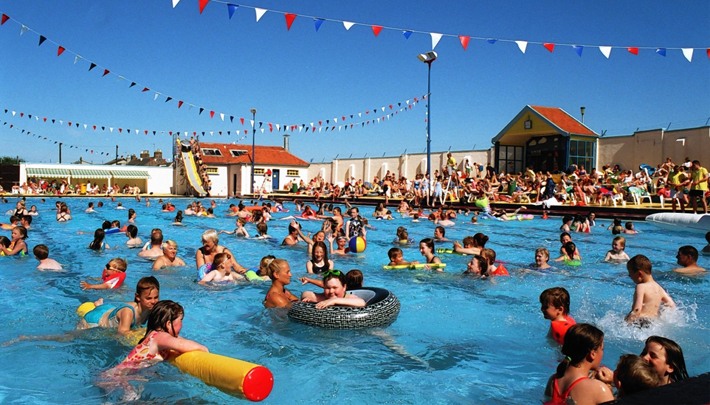 *Sport Scotland Sports Participation Swimming Fact Sheet