Fish pie is one of those meals that always hits the spot. You can make it in advance and freeze it, or throw it together at the last minute by topping whatever fish scraps you have with some mashed potatoes for an inexpensive, filling and delicious meal. Treat your family to this tasty fish pie using seasonal spring ingredients like chives and fresh locally available Scottish fish such as Arbroath Smokies, smoked rainbow trout or salmon. Serve with some lightly sautéed or steamed fresh baby spinach.
For the mashed potato
1kg of Maris Piper or King Edward potatoes, peeled and cut into quarters
One teaspoon of butter
One tablespoon of milk
Salt and pepper to season
For the filling
One tablespoon of butter
One tablespoon of plain flour
400ml of milk
350g to 400g of fish of your choice
One teaspoon of English or French mustard
10g of chives snipped into fine pieces
50g of frozen peas and sweetcorn (or other veg)
50g of grated cheddar
Method
Preheat the oven to 180°C or Gas Mark 6.
Put the potatoes in a pan and cover with cold water. Bring to boil then turn down the heat and simmer until tender. Drain and mash adding butter, milk, and salt & pepper to taste.

While the potatoes are cooking, gently melt the butter in a large pan before adding the flour and cooking on a very low heat for no more than two minutes. Remove from the heat and add the milk a little at a time, whisking or stirring to avoid lumps. Return to the heat and continue stirring while the sauce thickens (3-4 mins).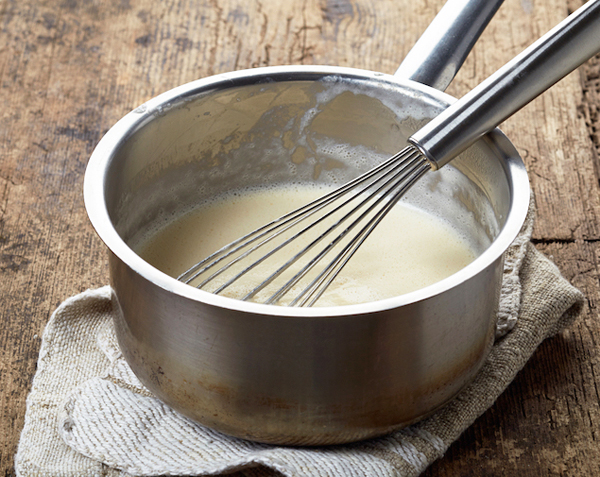 Take the sauce off the heat and add the remaining ingredients. Spoon into one large or several small ovenproof dishes and top with the mashed potato.Run a fork across the top of the mash to help give it a golden colour when it cooks. Bake for 20-25 minutes.
For the best advice on fresh Scottish fish, pop along to the Arbroath Fish Shop, at 164 Albert Street in Stobswell, and owner Bill Swankie will be happy to help. He's also spot on with weather forecasts!