Not often do you look forward to a storm hitting your home town but when we found out that a new musical storm with a Scottish Celtic twist was to be showcased at Dundee's Whitehall Theatre we made sure we were there to capture it for our City Life audience.
'Celtic Storm' was masterminded by Kenny Christie of the Whitehall Theatre and Craig Weir, one of Dundee's youngest and most inspirational school teachers from Our Lady's R.C. Primary School.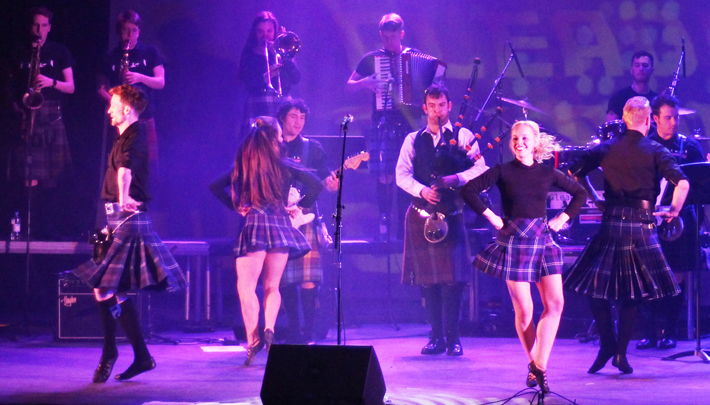 Piper Craig and his Gaelic named rock band Gleadhraich were front liners of this Scottish River Dance styled show and were supported by highland dancers Heilan Fling, a string quartet, a whole host of musical support acts and even Dundee's Alice Marra made a guest appearance. Craig Weir fuelled the storm from the front with his tornado like energy. One minute he was playing pipes, the next minute he was singing solos, he even played the guitar a couple of times and he did a great job hosting the whole show and generally entertaining the audience. What a showman this young man is and what a fantastic show the whole team delivered.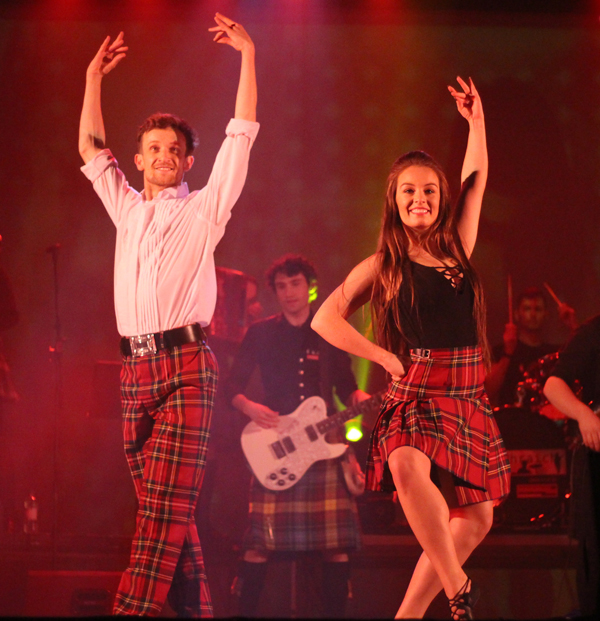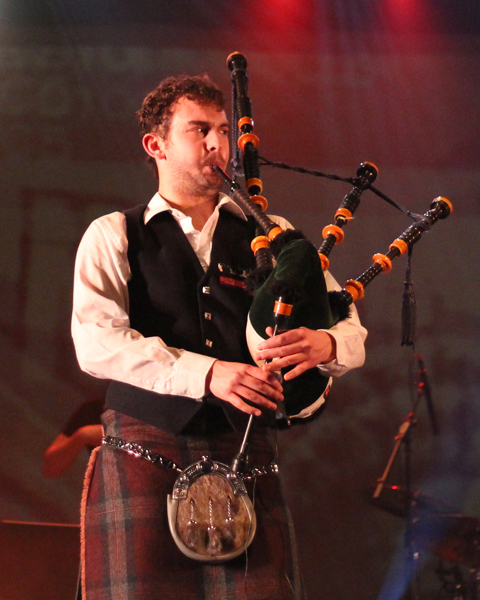 As it turns out this young Carnoustie born laddie spends most of his spare time and holidays travelling around the world playing his highland pipes at various cultural events, festivals and concerts. He has even played the pipes for the Dalai Lama and in Brian May's We Will Rock You musical. Wow, with a teacher like that his primary-7 class at Our Lady's must be the happiest pupils in Dundee.
We spoke with Craig after the show and asked him how he was feeling after such a successful night…
"I felt really proud actually to be up there playing and to have such a huge production and set up behind us. It was great to pull it off as part of this team as it was a massive show for us to play and Dundee never let us down. Everyone was up on their feet by the end of the show, the place was bouncing. We have already been speaking about how this should be the first of many with the idea of taking it on tour, taking it to festivals, Celtic Connections and other events like that."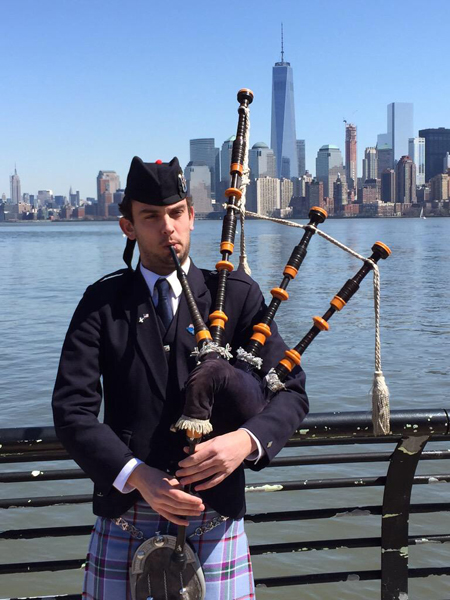 We heard that he has introduced the chanter to his pupils, so we asked him the inspiration behind that…
"Through Gleadhraich I have always said we want to try and make the bagpipes cool; we want to make them accessible to all kinds of generations, all sorts of people from different backgrounds. The idea of taking it to the classroom and having the opportunity to teach the children the chanter is fantastic. They really thrive on the opportunity to learn something new. Thanks to Dundee Music Centre who supplied the chanters we can achieve that."
Finally we caught up with Kenny Christie…
"I have known Craig for a number of years and was lucky enough to see him in a Gleadhraich gig and I just thought wow this could be so much bigger and we could make this into a night of entertainment. We are so proud to host what I call the first Celtic Storm. You can see the result there, the audience up on their feet dancing and shouting for more. We are already talking about where we can go with this further in the future. We are so proud to have worked with everyone here and we are ready for the next storm, the next show will be a hurricane!"