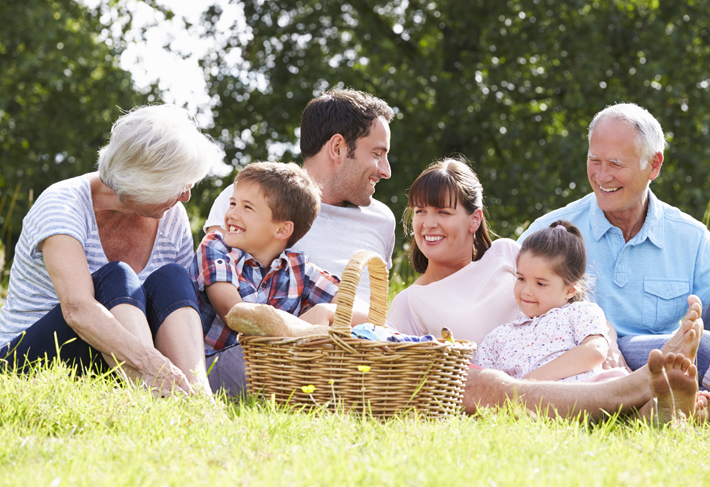 Life has never been better. We're healthier, better educated, have broader job and travel prospects, and are enjoying our retirement more than ever before. When we die, we're doing so at a later age than previous generations would have believed to be possible, and leaving behind estates that grow in value every year. Life is sweet… most of the time.
It makes good emotional and financial sense to protect those we care about if life doesn't always go to plan. If you were to fall ill and be unable to work, would you want to have to worry about how you would pay your bills? Of course not! What about the concern about how your family would cope with paying for your funeral? Or whether you could access the best medical care if you needed specialist treatment? These are all legitimate worries which you can quickly alleviate with the right insurance.
We may be earning more than our parents or grandparents, but we're spending more too, with many average families relying on credit rather than savings. Having the right insurance to protect your family is not a luxury but solid financial sense.
A non-smoking couple in their thirties can easily insure their spouse for over £100,000 for under £20 a month, reassuring themselves that, should the worst happen, they won't be leaving their family in dire financial straits. You are likely to have life insurance to cover your mortgage, but what about extra costs of living such as childcare or supporting a household on one income?
Research has found that one in two people born after 1960 will develop some form or cancer. It may not be life threatening, but it will still necessitate you having to take time off work for treatment and recovery. Critical illness insurance will pay a lump sum for the diagnosis of a life-threatening illness like cancer, or if you have a heart attack or a stroke. This money is tax free and can be used any way you like, allowing you the freedom to focus on recovery.
As fortunate as we are to have free medical care here in Scotland, there is no denying that NHS Scotland is overstretched by repeated Westminster cuts. So having health insurance gives you extra assurance that you always have access to the best available care without having to wait.
Paying a monthly premium for life, critical illness or health insurance is a small price for the financial peace of mind it brings so it is certainly worth considering if you don't already have cover.