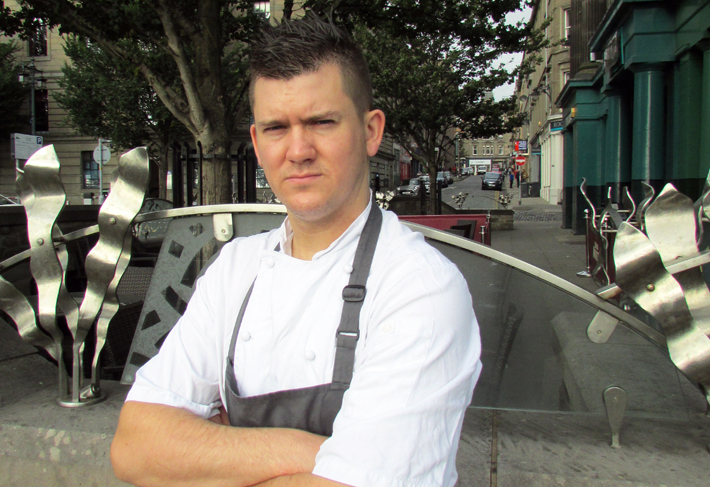 The 'summer' of 2016 was the most important season in this Dundee chef's family life so far. A wee shooting star from the heavens entered the lives of the Campbell clan with an early bang! Their second baby daughter entered this world seven weeks earlier than planned and, with the same determination as her father, she suckled in for a few weeks and did whatever she had to do to get healthy and be at home by the side of her big sister, Ruby.
Summer Campbell has not even reached the age of one, yet she's already starring in a popular magazine. Not even her dad, Graham, the youngest Scot to have ever been awarded a Michelin Star, could top that! Success certainly runs in the Campbells' highland bloodline!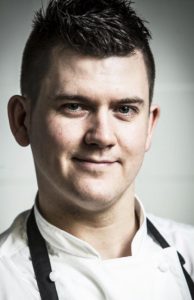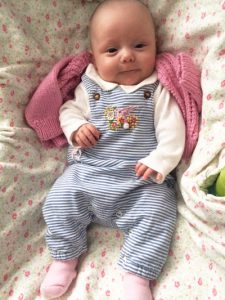 A Caledonian Calling
Graham has travelled a long hard road to get to where he is today, only a stone's throw away from Dundee's auld Castle Hill. This young highlander has fully earned his deserved success and recognition on his culinary journey. From a young age it seemed this laddie wasn't destined to become a star chef until he landed a job at the Caledonian Hotel, in his hometown of Oban. Initially enrolled into the lowest possible level in the kitchens, Graham's passion to make good food quickly saw him progress to sous-chef.
Then the low road to England called at Andrew Nutter's eponymous restaurant where at that time, Graham admits, he didn't even know how to make a lemon tart. Then a smart move to Michelin-starred Paul Heathcote's flagship Longridge restaurant, working under the guidance of head chef James Holah, opened up his future to fine dining. The ancient call of Caledonia was a call of destiny when a move back to Scotland landed him as a head chef at the Ballachulish House near Fort William. Cooking a small menu for the restaurant's select clientele, he took everything he had learnt from Heathcote's and made it his own. Then much to his own surprise, in 2009, aged only twenty-five, Graham was awarded a Michelin Star, becoming the youngest chef in Scotland to ever receive the accolade.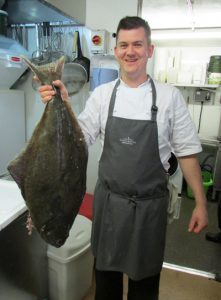 "It's a massive achievement, however, it's just one review. It's more important to have happy customers. That's why I became a chef, to feed people and have a bit of fun with it, and that's what it's about! Customers are more important to me than awards, I just want customers to come in and enjoy the food and walk away thinking 'that was amazing'!."
In 2015, after stints running the kitchens at the Lake of Menteith Hotel in Perthshire, the Monastery in Manchester, and the Mither Tap Restaurant at Pittodrie House Hotel, Graham was offered the head chef position at the award-winning Dundee restaurant, Castlehill, where he continues his passion for quality local produce,
"I'm all about local and all about Scottish food. What we have here is great, especially the sea food, lamb and beef. I also do a lot of foraging, it's just nice to disappear into the woods around Dundee to find weird and wonderful stuff."
The Michelin Guide
Graham was to surprise us with a guided tour we will never forget. We had asked him to take us out on one of his early morning forages to get a real organic feel for what he does and to get an insight into his passion for natural produce and, believe it or not, Graham's first foraging spot was at the Michelin factory in Dundee! "Meet me at the Michelin car park at 8am" he ordered. When City Life turned up Graham and a couple of his eager young apprentices, Josh and Andy from Arbroath, were already there foraging for wild garlic! You couldn't make it up, here we were with a Michelin-starred chef, foraging for wild garlic at the wee Dighty Burn next to the Michelin factory. Very soon we had enough wild garlic for a month!
"My passion is to bring back stuff that people have forgotten, and open people's minds and educate them as to what's readily available on their doorstep. It's what's in your garden and running up that hill that we need to connect people back to. A lot of what we use is weeds but it wasn't classed as weeds back in the day, it was what people had available in nature's garden. If it tastes nice, use it!"
The guided tour continued with a short drive up the Monikie Road passed the Ballumbie Estate where the lads showed us some amazing stuff available just a fingertip away (or maybe a tree climb away!) and we also headed to Carnoustie to forage at the beach. Graham had us trying flower seeds that tasted of burnt orange and young Andy even clambered up a Douglas-fir to pick some pine needles that smell and taste like grapefruit and are used for flavouring game and venison. The lads introduced us to wild leeks, rose flowers, rosehip, sweet cicely, elderflower, meadow sweet, clove root, pig nuts, garlic mustard, ground elder, pink purslane, ground ivy, wild mushrooms, gorse flowers, bush veck, sea sandwort, seaweed and much more we can't even remember or pronounce…
"If you're doing subtle cooking then all the flavours and spices you need are all here!"
What a great sense of achievement it was; learning, picking, and then using this food freely available from nature's basket. Let's teach our children to forage so a new generation of Scots can confidently reconnect with our ancient natural past. The easiest thing to find and use is wild garlic, there's loads of it around, as once upon a time it was planted around houses and estates to ward off bad spirits. As the lads advised, you can smell it before you see it. So get out there and reconnect with the taste of Scottish nature!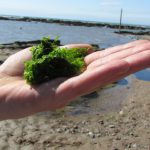 Food Taster Required
We volunteered ourselves to go back later that day to see Graham and the team at work behind the scenes in the kitchen, where we tasted salted chocolates, rosehip jellies and some of that beautiful sweet cicely champagne, it's a tough job! We also tried to find out if he has any Gordon Ramsay moments and how he feels being in Dundee,
"I don't bollock the team unless they deserve it. You've got to have fun or what's the point?!"
"I'm enjoying Dundee. I'm settled, I'm happy."
Our favourite part of the day though was the evening's main course and wine. It's simple, where else can you sample the culinary delights of Dundee's only Michelin-starred chef for £36.00 a head? Extraordinary! Go there yourself, taste the flavour of Scottish cuisine at its finest and if you're extra nice Graham might treat you to some of his homemade sweet cicely champagne! We assuredly asked Graham if he'd made an extra special effort for City Life,
"Nah, it's just what we do!"
www.castlehillrestaurant.co.uk