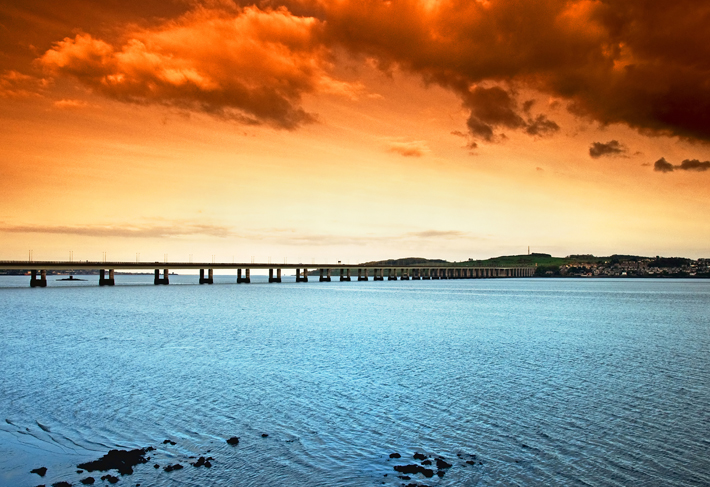 "To travel is to live." – Hans Christian Anderson
As we travel towards the end of another Scottish year and move ever closer to a new winter, nature's glorious autumn display celebrates the beginning of a natural rebirth and proclaims that new horizons await around the seasonal corner. Life is always travelling in the same forward direction, and in that journey is where we live. So it's in that place that we must decide to live life to the full and embrace the wonders, opportunities and new experiences that it bestows upon us. Hans Christian Anderson's quote above; taken from Lorraine Wilsons book, Facing Forwards; sums up the spirit of our autumn 2016 issue and the spirit of the people who we have been lucky enough to review within its pages. So as you look forward to autumn turning its corner, remember that you are on a beautiful life journey, it's moving forward whether you like it or not, so get on board and travel as far and wide as you can and, whilst you are there, enjoy it and share it with other amazing people because every day is a new horizon on this magical journey of life.
Our autumn issue is full of life. Be inspired to live when you read Dundee based chef Graham Campbell's inspirational journey to the top of the culinary world by becoming Scotland's youngest ever Michelin-starred chef. Let Lorraine Wilson take you on her own personal journey in our 'Book Life' article where she shares her experiences of a once-in-a-lifetime three month solo journey around Europe. Our Live Well, Do Well, Stobswell feature highlights how it originated as a water well for travellers and became a cultural hotspot, and shares exciting news about a new horizon for Dundee's Museum of Transport. Check out The Sound of Dundee music review which epitomises the birth of a whole new generation of Dundee musical talent, confidently travelling on their individual artistic journeys. Even our Auld Mennies guest feature highlights that old age in itself is a new horizon, as Andy Ferrie takes us on some of the group's travels. As always Dr. Tony Cox continues to enlighten us on the journey towards our Scottish nation in part four of The Origin of the Picts.
Enjoy a royal Scots flavour with our Dundee Cake recipe, and, if you fancy a holiday, then check-in to our Travel Scotland article where a Dundee 'Staycation' takes you on an alternative trip to Dundee. We are telt to 'get on yer bike' in Health & Fitness. Our Scottish eyes have it in Hair & Beauty. The latest tech is In the Home. There's lots to be done this autumn In the Garden, and stay warm on your motorbike On the Road. Protect your family in our Financial article and, as always, we have our Puzzles & Games and Kids Corner to keep all the family occupied.
There's plenty on this autumn – browse through our What's On page for some highlights. The annual Dundee Jazz Festival (16-20 Nov) is on the horizon, so get your tickets booked now. Also remember, as always, we have an enormous variety of quality traders and advertisers available to view, so take a minute to stop and discover some of their great offers. Our local traders are the lifeblood of our communities so support and trade with them as much as you can.