Thinking of a taking wee holiday this autumn or a weekend break away? Well how about a "staycation" right here in our own home-town of Dundee? Where else can you enjoy such an array of arts, culture, entertainment, outdoor life, and a bit of the alternative?!
When was the last time you and the family had a wander around Stobswell Ponds to feed the ducks? Have you seen Baxter Park in all its autumnal glory? When was the last time you walked through the spooky auld Howff right in the auld heart of our city?
Have you even been to Dundee's Museum of Transport? Do you actually know where the Wishart Arch is? When was the last time you wandered up to Dudhope Castle and overlooked bonnie Dundee sitting on the auld cannon?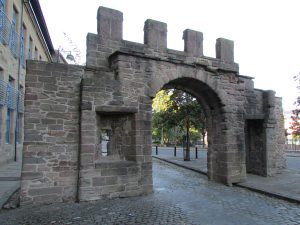 What about a country experience in Camperdown Park or a walk through the forest at Balgay Hill? You've seen Broughty Castle but have you been to the Barnhill Rockery along the far end of the Esplanade? When was the last time you threw a penny in the magical water spring at the Botanic Gardens, and have you done McGonagall's Walk at the riverside? You could even mix a taste of the outdoors with some culture by checking out the McManus Galleries or the Verdant Works Museum.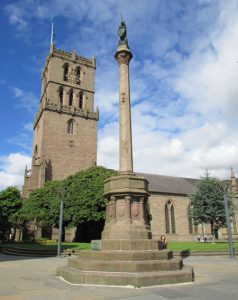 Have you seen the jute mill workers sculpture on Lochee's High Street or when did you stop to really look at the beautiful Hilltown Clock? Take a moment to soak up the history of oor auld Toon Cross outside the Overgate.
Remember you don't have to take the car up the law hill to see the panoramic views, make it a day trip by walking up through the many auld paths and backstreets that lead up to the Law and come back down the other side.
All this and more is readily available right on our doorstep, then you can head off to your favourite city café, bar or bistro for a bite to eat without trailing the country roads!
If money or time is limited this autumn then just use your imagination and make Dundee your most adventurous trip yet!