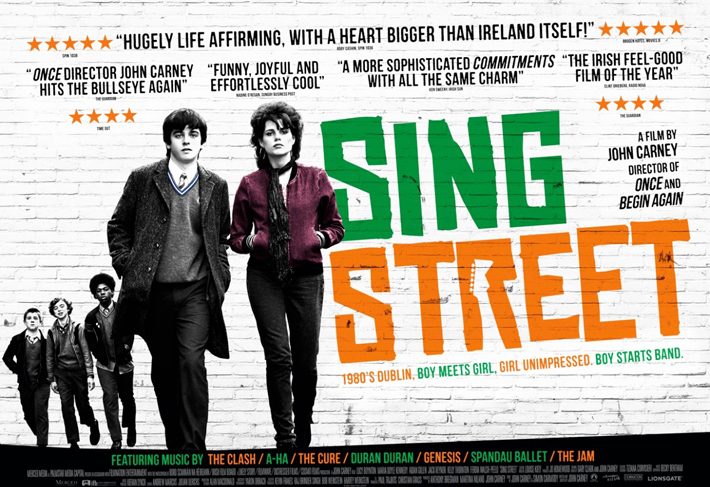 "Dedicated to brothers everywhere."
Sing Street is a 2016 Irish musical comedy-drama; written, produced, and directed by John Carney, who has previous international musical film success with Once and Begin Again. Taking place on the streets of Dublin in the 1980s and set to a musical score from that era, this beautiful story has a touch of musical magic from none other than Dundee's Gary Clark…
"John Carney has memories of cycling to school through the streets of Dublin listening to the album 'Meet Danny Wilson' on his headphones. To get the call from John Carney, one of the only people in the world making successful film musicals, was amazing. I feel blessed I got asked to do it. The two songs I wrote on my own are 'To Find You' and 'Drive It Like You Stole It' and the rest were a collaboration with John. It was exciting, fun and so frantic that I spent a whole month in Dublin and I never even got time to have one pint of Guinness, ha ha ha!"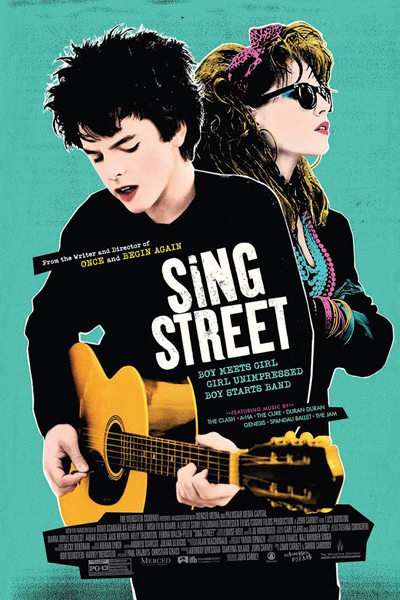 The storyline revolves around Conor, a school boy starting a band to impress a teenage girl, Raphina, who dreams of being a model in London. Conor's family are struggling so Conor moves out of his fee-paying school to a free state-school, run by the Christian Brothers. An encounter with the school bully introduces Conor to Darren, an entrepreneurial ally. When Conor tells the beautiful Raphina that he needs a model for the band's music video, Darren agrees to manage the outfit and introduces him to multi-instrumentalist Eamon. Eamon's living room becomes the band's rehearsal studio, playing an assortment of 1980s covers, but after musical guidance and inspiration from Conor's older brother, Brendan, the band begin doing original songs and film their first video. Raphina and Conor's relationship blossoms whilst Raphina dreams of leaving Ireland for London. The band play an end of year school party gig, causing some uproar with the Christian Brothers in the process, before Conor and Raphina persuade Brendan to drive them to the coast so they can escape in a small boat and head out across the Irish Sea to pursue Raphina's dream of a new life.
After the film finished, City Life spoke to two members of the audience, Nátalia Stewart and David Lawson from Our Lady's Primary School, who are involved in a short film project, 'Chi è Wilson', which is being showcased by their class at this year's Edinburgh Film Festival. We asked the pair of budding young film makers what they thought of the movie…
"We loved it and give it nine and a half marks out of ten!"
Well, the City Life team couldn't agree more! So, no matter young or old, if you were there yourself in the eighties or not, make sure you catch Sing Street at the cinema this summer and don't forget to buy the soundtrack too!
Win a FREE Vinyl Soundtrack!
For your chance to win a free vinyl copy of the Sing Street soundtrack please send an email to: hello@citylifedundee.com and tell us what you like about City Life.
The movie soundtrack is available at Assai Records in Broughty Ferry.