Did you know there was once a windmill next to Broughty Ferry Castle? Did you know Broughty Ferry Castle lay in ruins for centuries, with even a visiting Robert Burns describing it as 'a finely situated ruin jutting into the Tay'. Did you know Claypotts Castle was once owned by Dundee's very own John Graham of Claverhouse, affectionately remembered as 'Bonnie Dundee'? Neither did we, until we delved into 'Broughty Ferry Through Time', written by fellow Dundonian, Brian King.
The Book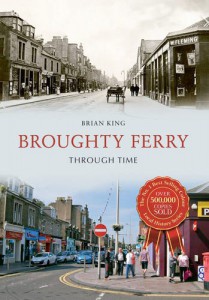 Broughty Ferry has gone through many changes since its origins as a small fishing village nestled in the shadow of a fifteenth-century castle. The industrial age saw wealthy jute barons arrive and build their grand residences there, while the coming of the train saw the town become a popular destination for holidaymakers. The twentieth century and beyond has seen Broughty Ferry evolve into a popular and affluent suburb.
'Broughty Ferry Through Time' presents a fascinating selection of photographs tracing some of the many ways in which Broughty Ferry has changed and developed over the last century. This compilation of images follows Broughty Ferry through all of these transformations and shows how, despite more than a century passing since it controversially became part of Dundee in 1913, it is still widely known as a town in its own right and still maintains an air of independence.
The Author
Brian King was born and grew up in Dundee and has always had an interest in the changing face of the city. He currently lives in Edinburgh, where he received an MA (Hons) in History at university and now works there as a professional researcher of public records. He still visits Dundee regularly and is also the author of 'Dundee Through Time.'
City Life recently caught up with Brian to talk about him and his work. We asked the author what inspires him to bring auld Dundee back to life in books,
"Dundee has a long and fascinating history and I am always finding new aspects to explore. So much of the Dundee that existed even in living memory has disappeared that I think there is perhaps a stronger interest in local history in the city than in other places."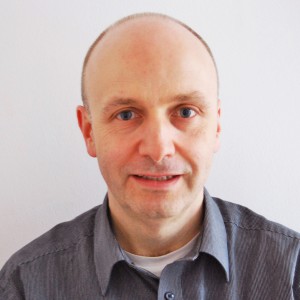 With such an ever changing city, we asked Brian for his thoughts on the positive transformation of Dundee, from the three J's of Jute, Jam and Journalism to the three D's of Design, Digital and Discovery,
"I grew up in Dundee at a time when the traditional industries of the three J's of Jute, Jam and Journalism no longer dominated but there appeared to be little to replace them. It is great to see the renewed confidence in the city brought about by the three D's of Design, Digital and Discovery and I look forward in particular to the boost that the V&A will bring. We should not forget either that one of the J's – journalism – continues to thrive in Dundee."
Brian's books are available to buy here.
WIN A COPY OF 'BROUGHTY FERRY THROUGH TIME'
Like and share City Life Dundee on our Facebook page quoting 'Broughty Ferry Through Time' or email hello@citylifedundee.com with the subject 'Broughty Ferry Through Time' and tell us what you like about City Life. Good Luck!