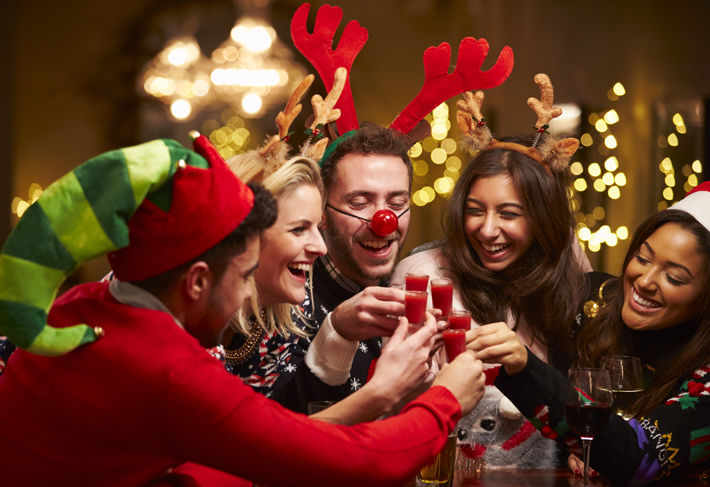 Do you find that you usually face Hogmanay with a bad case of indigestion? Maybe you had to cut short your New Year celebrations last year because you had a cold, or perhaps you just weren't comfortable because your favourite party outfit was too snug around the waistband. Well, it is possible to enjoy the festive season with these simple tips to staying healthy over Christmas.
Eat…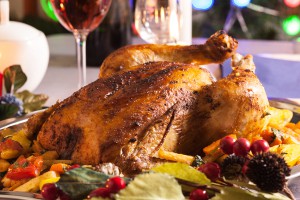 One of the mistakes many people make is to use the start of December as a reason to over indulge in all their favourite treats. Instead, focus on eating as healthily as you can for the meals when you're not socialising, tucking into vegetable rich soups, stews, and smoothies. It's easy to slip into bad habits when you are surrounded with goodies, overeating simply because something is in front of you. You can avoid this by staying aware of what you're consuming, both in terms of food and alcohol.
Make a conscious effort to drink one to two litres of water a day. Not only will it help flush toxins from your body, it can boost your metabolism, make your skin glow, and help prevent headaches and tiredness after a heavy night.
Finally, supplements like Omega-3, Vitamin B6, and Vitamin D, can address any deficiencies in your party-friendly diet, and help keep you feeling perky.
…Sleep…
Late night socialising, frantic cleaning and preparing the house for Christmas guests, and stressing over getting everything done in time, can all take a toll on your rest. Minimise the effects of a sleep deficit by sticking as closely as possible to your regular routine. Regular exercise – even if it's just twenty minutes of walking during the day – will help you sleep better.
If you find sleep doesn't come easily try the following:
 Switch off screens at least 20 mins before you turn out your light;
 Expose yourself to as much natural light as possible in the day, especially in the morning;
 Avoid caffeine, alcohol, and large meals after 6pm.
…and Be Merry!
Stress is the enemy of festive fun but you can alleviate pressure by being prepared. Avoid going to supermarkets and shops when they are at their busiest and take advantage of being able to order food and presents to be delivered to your home, or to be collected at a time that suits you.
Focus on what is important, such as spending time with those you love, rather than what isn't, like whether you remembered the brandy butter. Christmas will arrive whether you're ready or not, so you may as well relax and enjoy it!