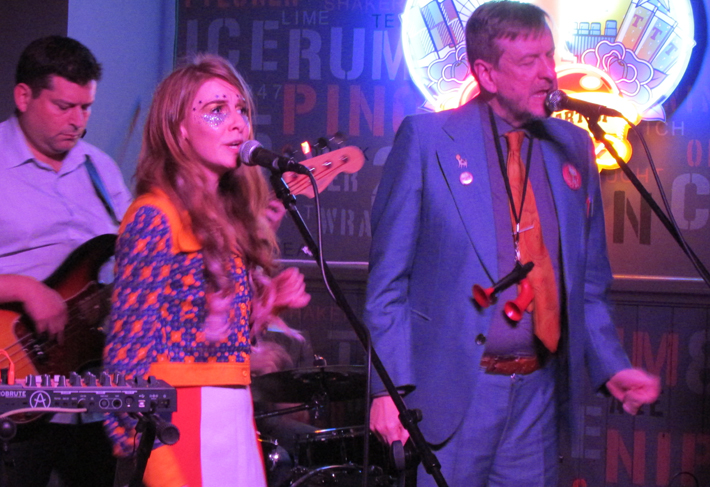 A Thursday night at Clarks on Lindsay Street and here we were reviewing one of the best pop/rock bands, and arguably one of the most brilliant performers and songwriters, to ever come out of Scotland. Duglas Stewart and his performing partner Chloe Philip on vocals, flute and banjo were about to take us into the happy world of the BMX Bandits.
BMX Bandits were formed by songwriter and lead vocalist Duglas, out of the ashes of 'The Pretty Flowers'. Their songs mix melodic qualities and humour with, at times, raw and heart breaking pathos. The group's most celebrated song is the autobiographical 'Serious Drugs'. BMX Bandits admirers included the late Kurt Cobain, who was photographed wearing a BMX Bandits t-shirt and even claimed, on a New York radio show, that if he could be in any other band it would be BMX Bandits.
Fans from all over Scotland had come to see this rare Dundee performance and, here at City Life, we can now see why. Duglas really takes you into another musical world, unlike you've ever experienced, and into the bargain it's authentically Scottish and representative of us. Duglas is funny, raw, emotional, rebellious, happy and brilliant — yes, I think that sums up us positive Scots. At the musical sound check we even got a rendition of a 'Wizard of Oz' classic, 'If I only had a Heart'! The main performance though was just brilliant, song after song of genius, colour and life.
After the show, Duglas shared some thoughts with us…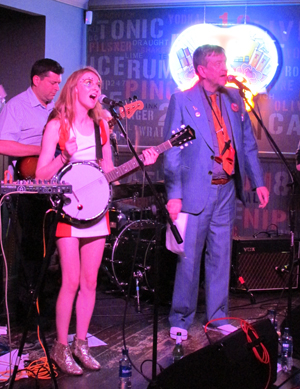 "It's a funny thing, because if you listen to a lot of our songs, a lot of them are actually quite sad songs. I like the idea that, even if something is difficult or sad in life, we can create something that is beautiful or gives hope. We ideally want people to leave our performance feeling better than when they arrived."
"I'm the type of guy that can really get caught up in sadness at times but, even in the darkest moments, I can still see humour."
"When I was a kid, I heard a Johnathan Richmond record and that made me go 'I want to do that'. I've also been inspired by Disney cartoons like 'Jungle Book' and 'Mary Poppins' as well as 'Orange Juice'…"
"The only thing you can be the best at in the world, is being yourself. Try and find out what is your thing and be true to that, and another thing – be kind to people."
Chloe, who joined the BMX Bandits in 2013, also shared her thoughts on performing with the band and on her Dundee connections…
"The ethos of the band is so far removed from the normal things in life, it's a nice escape!"
"My granny, aunt and uncle live in Dundee and I also studied at the Duncan of Jordanstone Art School here in Dundee."
What a happy experience it has been, watching and meeting the beautiful BMX Bandits. The healing power of music and the healing power of love, that's what the BMX Bandits are all about!
BMX Bandits are supporting The Charlatans at Caird Hall on 15th Dec.