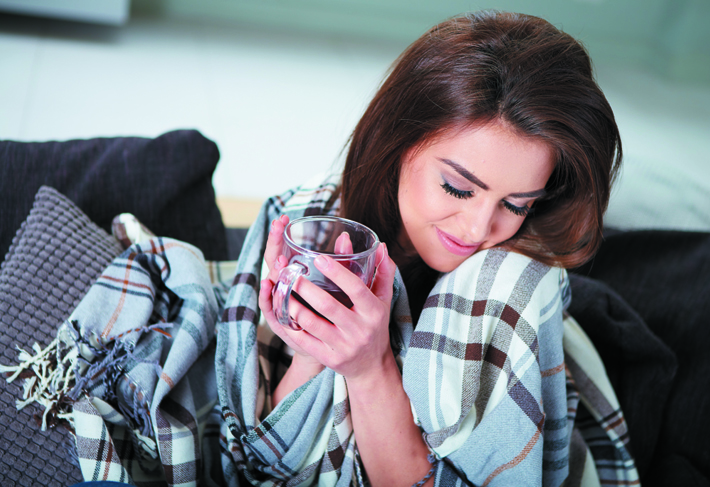 At this time of year the shops are so enticingly full of cosy furnishings that you want to buy them all and turn your home into a warm and welcoming place. While it's lovely looking at magazines and browsing in the shops, redecorating every season simply isn't in most people's budget. Here are a few inexpensive tips that will make your home feel so snug you will want to cocoon yourself inside all winter.
Bedroom
Fresh bedlinen is one of the fastest ways to change the atmosphere in your bedroom. If you don't want to buy new sheets, consider dying some that you already have. An older mattress can feel almost new again with the addition of a mattress topper, while spreading a duvet under the bottom sheet will give extra padding.
Give your bedroom that decadent hotel feel with the addition of some extra pillows, and a woollen or fleece blanket. Finally, put a soft rug on the floor by your bed to give your mornings a touch of luxury.
Living Room
As with your bedroom, adding cushions and throws to your sofa and chairs will instantly make your living area more comfortable. Burning a cinnamon or spice fragranced candle will evoke a festive atmosphere, reminding you that Christmas is not far away. Fresh flowers are always nice to have around, but a stylish arrangement of twigs and glossy green leaves can have more impact at this time of year. Turn your lighting down a notch, using side lights, lamps, and even fairy lights for a soft glow, rather than rely on harsh overhead lighting.
Bathroom
Stepping out of the shower onto a freezing cold floor is not high on anyone's wish list. Make your bathroom a nicer place to be by investing in a new bathmat and some bath sheets. Fabric conditioner may make your towels smell nice but it actually makes them less absorbent, as do fragrance sheets that you can add to the tumble drier.
Keep your new towels fluffy by only using half the recommended amount of washing detergent and adding a tablespoon or two of white vinegar in place of fabric softener. If you aren't lucky enough to have a heated towel rail, use an over-radiator clothes airer so your towels are warm and ready for you.
Kitchen
Condensation and smells can be an issue when cooking in the colder months. You want to eat all these delicious warming stews, soups, and curries, but the steam has to go somewhere! Open the windows when possible, but especially when you are boiling something on the stove; and leave your oven door open once you have finished cooking so the heat can escape into the room rather than being wasted.