Maintaining a healthy lifestyle in the colder months isn't always easy. Whether it's the lack of daylight hours that mean you're often going to work and coming home in the dark, or simply the colder weather that makes you want to hunker down with a steaming bowl of comfortingly fatty food, autumn and winter can play havoc with your motivation to be healthy.
Eat Your Way to Good Health
You don't have to wave goodbye to your waistline just because the seasons have turned, nor do you have to give in to colds and flu. One of the easiest ways to stay healthy is to eat healthily, incorporating plenty of fresh vegetables into your diet in the form of soups, stews, and vegetable rich sauces.
October is a good month for root vegetables like carrots and parsnips, as well as squash, pumpkins, spinach, runner beans, beetroot, sweetcorn, aubergine, apples and pears. Beetroot is an especially good choice at this time of year as it is bursting with vitamins and minerals from root to tip. Steam the green leaves, just as you would spinach, and boost your immune system with a dose of Vitamins A and C, as well as iron and calcium. The richly coloured beetroot bulb is a natural antioxidant. A shot of beetroot and ginger juice the morning after the night before will assist your liver in detoxifying your blood.
Stay Active
Your health will benefit if you stay active over the cold months. Dundee's newest fitness centre, Freedom Fitness at Mains Loan, offer a wide choice of fantastic classes. For more information visit www.freedomfitnessdundee.co.uk.
If you like walking but don't want to go out on your own, the Healthy Walks Group hosts escorted walks of between thirty minutes to an hour, which are designed for all ages and abilities. Phone 01382 434769 or visit: www.dundeecity.gov.uk/outaccess/healthywalks to find out more.
Beat the Lurgy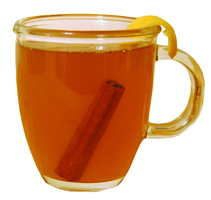 Despite healthy eating and exercise some persistent bugs will still manage to leave their mark. You can help avoid winter illnesses by getting adequate sleep, eating breakfast and, because germs can live on surfaces like doorknobs and banisters for up to 24 hours, washing your hands regularly.
If you do have the misfortune of catching a cold add spices like garlic, ginger, and cayenne pepper to your meals to help ease a blocked nose. Also, a good old fashioned Scots Toddy with a splash of whisky will help keep those bugs at bay!