Did you know the kingdom of Dalriada was instrumental in the formation of our Scottish nation with the Picts (c.847 AD), more than a century before even England became a nation? Have you heard of the mysterious Ogham script, one of the oldest forms of inscription in Scotland? Did you know Scotland has Celtic rainforests? Did you know there is a higher concentration of ancient standing stones, stone circles and burial cairns in old Dalriada than any other part of Europe? Have you heard of Dunadd Fort, the central stronghold of the Kings of Dalriada? Then journey with us to Argyll and Kintyre, to the land of the Scotti…

Getting There
From Dundee, head to Perth, turn off at Stirling and head for Balloch at the foot of Loch Lomond. Head North up the West side of Loch Lomond, via Tarbert, Arrochar, Cairndow and Inveraray. You are now perfectly positioned, on the shores of Loch Fyne, to head South to Lochgilphead where, just around the corner, the heartland of the Dalridian kingdom awaits you at Kilmartin Glen.
Celtic Rainforests
One thing you will notice straight away, as you arrive in Argyll and Kintyre, is the warmer temperate climate, the concentration of natural forests, and the smoking clouds of evaporation encircling the hills and mountains. These wild forests are home to an amazing array of plants and wildlife. There are plenty of interesting trails that can lead you to hidden lochs, long lost castles and ancient monuments.
Kilmartin Glen
Ancient history is around you in concentration in this magical glen. Standing stones, burial cairns and stone circles are common place. Some of these stones and burial mounds are over 3,000 years old. The Nether Largie standing stones, decorated with rock art and aligned with significant lunar and solar positions, are believed to be around 3,200 years old. The burial mound Dunchraigaig Cairn, just part of a complex of other sacred burial mounds, is over 4,000 years old. Here ancient warriors were laid to rest. Ancient Celtic pottery, bronze knives, stone axe heads, whet stones and other ancient artefacts have been found here over the years. Kilmartin village museum and the nice wee café there awaits the weary traveller.
Dunadd Fort
Dunadd is one of the most important historical sites in Scottish history. Sitting high and dominant above the Moine Mhor bog you can see why the sea warrior kings of Dalriada chose Dunadd as their natural ancient capital. Climb to the top of Dunnadd and you walk in the footsteps of ancient kings, warriors and saints. Weathered Ogham script and carvings adorn the ceremonial rocks at the top of the fort. The wild boar carving is probably the most distinct.
There is even an inauguration stone with a footprint carved into it where warrior kings placed a foot and, according to translations of the mysterious Ogham script, betrothed themselves to the land and the people. Also be sure to look out for the ancient well.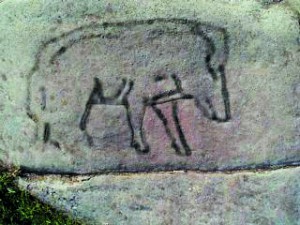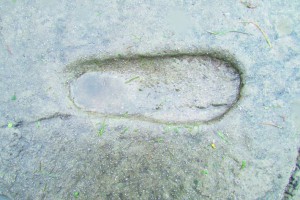 Civilised Scotland is more ancient than recent British historians have lead us to believe. Irish warrior kings known as the 'Scotti' who came over to Dalriada in the sixth century would eventually give us the name of our modern day nation- Scotland. However, as Kilmartin's magical glen shows us, this area was a cradle of civilisation long before even the Scotti. Bob Johnston, in his book 'Dalriada The Land that Scotland Forgot', highlighted:
"The extent to which the area has been ignored and neglected by the 'official history' borders on conspiracy."
Why have the real historical and cultural wonders of this magical and mysterious kingdom been hidden from us for so long? Go there yourself and find out what secrets you can uncover about your nation's history. Stand upon the ancient inauguration stone, place your foot carefully and for that moment connect with the ancient spirits of Dál Riata. Look around, you trully are standing in the Scottish equivalent of the 'Valley of The Kings.'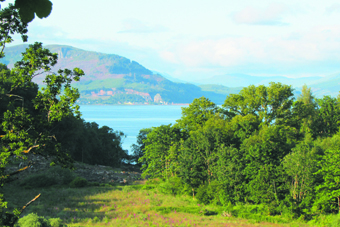 Places to go and stay:
Kilmartin House Museum, Kilmartin
Loch Fyne Restaurant, Cairndow
Loch Fyne Whisky Shop, Inveraray