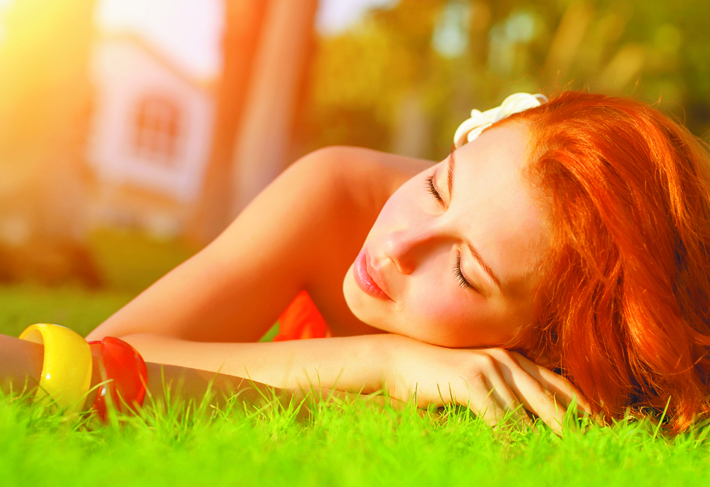 Summer is a great chance to ditch dreary winter colours and sallow skin, and embrace every minute of sunshine and warmth while it lasts. We don't get the opportunity to practice summer trends in Dundee as much as they do in warmer climates so here are some tips to avoid the four most common summer beauty mistakes.
Patchy Sun Cream Application
You should be wearing sun cream every day in summer, even if it's cloudy. Applying it correctly takes longer than you think and it's all too easy to end up with red and peeling stripes and splodges in random places. Rather than hastily applying it once you get outside and feel yourself burning, allow yourself enough time to put it on before you get dressed and apply your makeup.
Dry Skin
Take an inside out approach to avoiding dry skin this summer by drinking enough water throughout the day. Moisturise morning and night, and apply your choice of oil or lotion while your skin is still slightly damp from the shower. Dry, cracked heels can make even Prada sandals look like last summer's Primark ones. Soak your feet in warm soapy water for around 20 minutes before patting dry and rubbing gently with a pumice stone. After rinsing and drying your feet, apply foot moisturiser or coconut oil and put on a pair of cotton socks.
Streaky Fake Tan
The only safe way to tan is to fake it, but applying tanning lotion and bronzer takes time and practice. Start by shaving, exfoliating, and moisturising well the night before you apply. Use latex gloves or special self-tan mitts to apply the cream in a circular motion. Mix fake tan with a little moisturiser to apply to ankles, knees, and your face, to avoid tell-tale dark patches.
Nervous first timers, or those who know they're not going to be thorough enough, should try gradual self-tanning moisturisers. These are a lot more forgiving as they develop slowly over several applications. Allow as much time as possible between applying your fake tan and getting dressed.
Melting Make Up
Start with a good primer and replace your concealer, foundation, powder base with a BB (Blemish Balm) or CC (Colour Corrector) cream. Somewhere between tinted moisturiser and foundation, these will give a smooth finish without looking heavy. Banish panda eyes by using waterproof mascara on your top lashes, and either using clear mascara or skipping it altogether on the bottom lashes. You could also have your eyelashes professionally tinted – the results of which will last around four weeks. Tinting also works well for eyebrows.