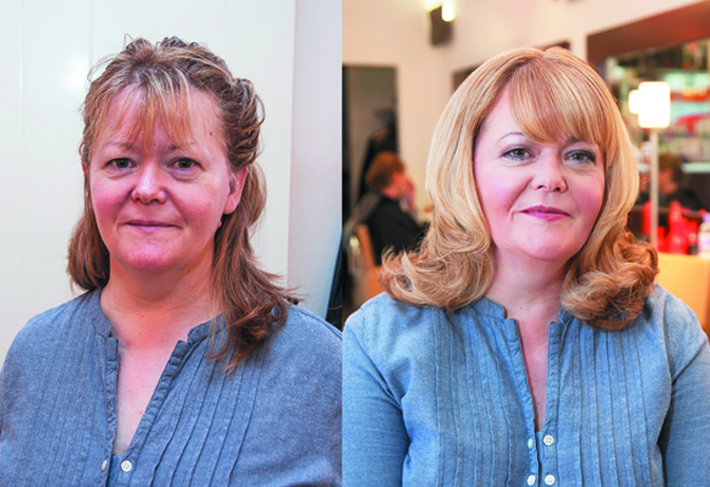 Tayside hairdresser, Charlie Taylor, has been raising funds over the past year for Marie Curie from her three salons in Perth, Dundee and St Andrews.
Marie Curie is the UK's leading end of life care charity. The charity provides free nursing care to people with a terminal illness, either in their own home or one of the charity's nine hospices. The charity is also a leader in research into the best ways of caring for people with a terminal illness.
Charlie says: "I was interested to find that all of the money raised in our three salons for this fantastic charity actually goes directly to the area where it's raised.
"When we found that the funds we raised, which amounted to well over £8000 over the whole of last year, for this particular charity are used to provide Marie Curie nurses in Tayside, it really motivated our teams in the salons to get involved.
"Many of us have been touched by relatives who would want to stay at home if possible in the last days of a terminal illness, and Marie Curie allows this to happen. When the idea of a makeover for one of the local nurses was suggested to us we were delighted to make that happen."
Heather Inglis is one of the Marie Curie nurses working in Tayside and when she was asked if she'd like a day being pampered and "reimagined!" she was delighted to accept. Heather has worked for the charity for over three years.
Heather said she was looking forward to being on the other side of the coin when she came into the salon – and said she couldn't wait to see the end result.
She had a consultation with members of Charlie's team on both the hair and beauty side and was then whisked away for the magic to begin.
After a few hours we caught up with Heather again. She looked fabulous, as we are sure you'll agree and said:
"I loved today. Charlie's team have been amazing – they do their work with such care and consideration – every bit as professional as I hope I do in my work. It was wonderful to be pampered! I feel refreshed and rejuvenated. I can't thank Charlie and her team enough for this great day!"
Charlie Taylor's Dundee and Perth salons are happy to give free consultations on aspects of hair health and also skin and beauty treatments to anyone thinking they'd like some advice.
For further information go to their website
To support Marie Curie or find out more about the fantastic work they do please visit www.mariecurie.org.uk