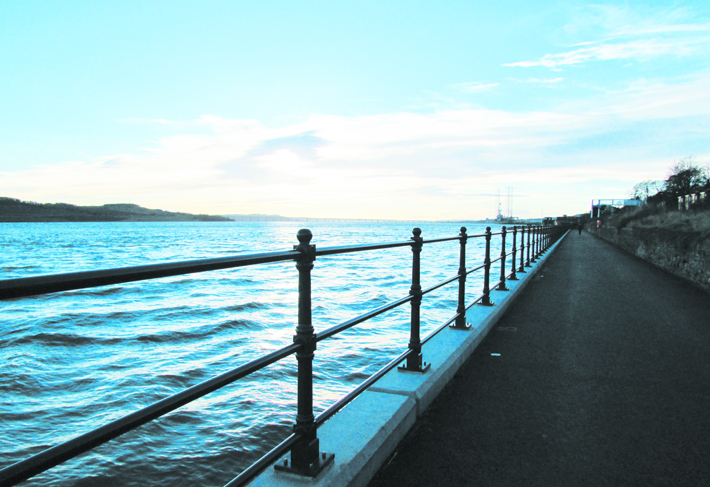 Winter and Easter are now behind us and the warmer spring and summer weather awaits just around the corner. Here at City Life our spring theme is boldness.
"What you can do or think you can do, begin it. For boldness has magic, power and genius in it." – Goethe
Two of Dundee's boldest, Gary Roberston and Andrew Murray Scott, are showcased in our Spring Issue. These two proud Dundonians had the courage to follow their passions and the magic definitely followed for them. Our Mary Slessor and Bonnie Dundee articles also show that it was the bold who made Scottish history. After such a bold declaration by the Scottish people at the recent general election, maybe some magic and power awaits us all.
Even here at City Life we have taken the bold step to increase our magazine circulation to a total coverage of 20,000 households, so we now include new areas such as Broughty Ferry, Monifieth, Invergowrie, Liff and Birkhill, so welcome to our new readers. We have even launched our new Facebook page so we are now boldly embracing social media! So, follow us on Facebook to get links to various articles past and present. You can catch up on past articles with fellow Dundonians; actor, Brian cox; entrepreneur, Tony Banks; singer, Sheena Wellington; writer and broadcaster, Billy Kay; human rights activist and author, Craig Murray; and fashion designer, Hayley Scanlan. Also look out for other links to all things Dundonian.
Do something different this spring. There are lots of offers and new advertisers to take advantage of this issue. Look out for the free £10 Gullistan Restaurant voucher in the inside cover. Katz Pyjamas in Broughty Ferry are offering a £5.00 off voucher, or try a free freshly squeezed "green" juice with Heartspace Wholefoods in 'Downtown' Dundee. Gardyne Theatre has some amazing acts coming soon and the City Life team have already booked tickets for Dundonian songwriter and Deacon Blue frontman, Ricky Ross.
Fund all this bold spending by claiming back money you are owed by your bank – check out Beat the Banks in our Financial section. Planning a house move? Then Chamber Practice have you sorted with their amazing £595 estate agency package on the back page. Take advantage of the ES Hairdressing 100 Days Frizz Free offer for £99 or Whytes of Monifieth £500 off bathroom offer.
The Schoolwear Shop has some amazing back to school offers for the kids in our Family section. Also check out City Life newcomer AGA Perth with their 'warm welcome home' cooking concept – what a way to live.
Dundee Salon Partners Hair and Beauty have won another award for their quality service and there are many more businesses and traders to check out this Spring Issue. Take your time and enjoy your journey through our City Life.
So, whatever you are doing this spring, be bold and watch the magic happen!