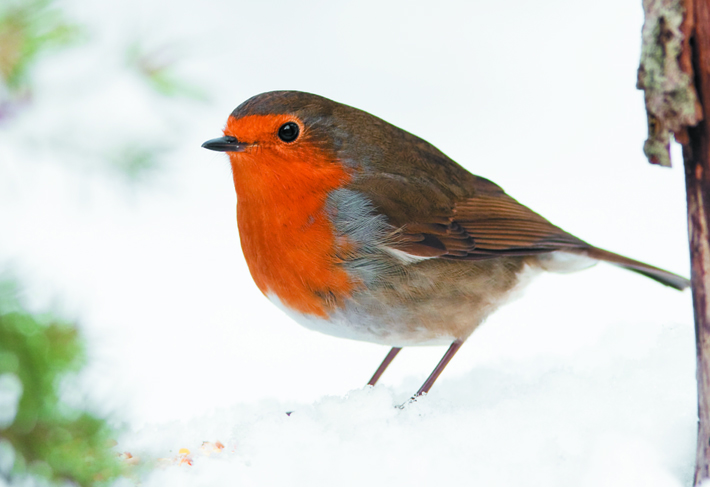 Winter is a busy time as you prepare not just for the cold weather but also for the warmer months when they return.
The winter is often the time of the year when we want to relax away from the stresses of life and more often than not, that includes the garden. As much as it may seem like a good idea to forget all about the garden until the spring arrives, it is important to ensure it is clean and tidy all year round. This means that when the warmer weather eventually comes back, you will be able to make the most of it. These effective measures should help ensure your garden is in great condition, all year round, even if you're not quite the next William Forsyth!
Sweep Up
Get rid of any rubbish from your garden, including leaves and other debris that causes a mess. Your garden will look and feel better if it is clutter free and you have plenty of space to relax in it, whenever the mood takes you.
Cut Hedges
Hedges and bushes can quickly become overgrown and it is important to keep on top of their maintenance, otherwise before you know it you won't even be able to get out of your back door! The winter is a good time to tackle this task, so you can enjoy the benefits during the spring.
Wash the Patio
When the summer has been and gone and the winter is upon us, it is time to give the patio a good wash, particularly if you have any furniture in the area. A brush and some water is really all you need to keep on top of it, however, for those a little more enthusiastic, a pressure hose will really leave your garden gleaming.
Protect Plants
If you have plants outside, you should bring them in before the winter sets in, to protect them from the elements. The winter brings all sorts of adverse weather conditions, including rain, hail and snow, which can quickly ruin plants or even kill them. It is better to be safe than sorry, so keep all your plants in until the weather conditions improve.
Clear Gutter
Get rid of any debris from your gutter before it causes problems. It shouldn't take long to do it and the quicker you can, the less likely you will be to experience a hazardous build up, especially when the weather starts to deteriorate.
Structural Maintenance
When the weather is at its worst, it can be very difficult to take care of any structural maintenance, so early winter is an ideal time to get the job done. Those mundane tasks that we tend to leave until the bitter end, such as checking fences are holding up, are best sorted before the snow and hail makes an appearance. You may even want to give your fences a lick of paint, to protect them over the coming months and so they are ready for the warm weather when it finally returns.