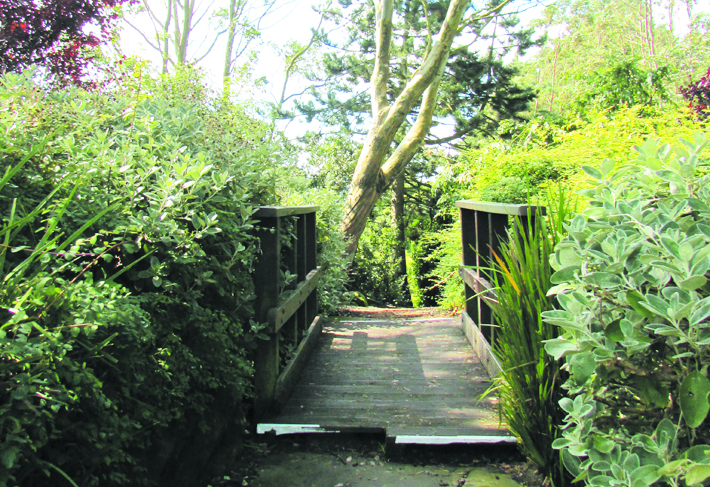 It's amazing what you can do in the Ferry if you only have a spare hour or two. Only last weekend one of the 'City Life' team took the family on a wee walk around the 'Broughty Ferry Nature Trail' through the 'Barnhill Rockery' and then back along the beach. The whole family came back windswept, refreshed and hungry…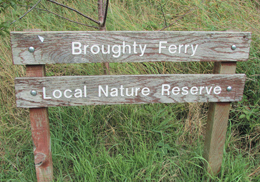 Park the car just passed the new luxury flats along from The Glass Pavilion Café. On the left you will see a sign for the nature trail. Enter and the tracks will lead you to a hidden gem of nature meandering its way alongside the railway tracks. Look out for the wonderful array of bees, hoverflies and insects enjoying the wild flowers blooming in the summer sun. Look out for the wild mushroom sculpture in the distance then turn left up the steps onto 'lovers bridge' and see if you or the kids are lucky enough to see a passing train. On the bridge a lover's padlock awaits?
Hopefully having had a wave from the train driver you are free to return to the path and continue onto the Barnhill Rockery. Awaiting you there is one of Dundee's most precious and well looked after parks, with hidden tracks and trails for the kids to explore. There is also a pond, stream and a second lovers bridge..? Wooden picnic benches also await those of you planning a picnic. Turn back by crossing over the road and onto the beach where a windswept walk awaits you back to your car. It is amazing what that fresh sea air does to your appetite on the walk back. Visocchi's Café awaits this time…
Next time you're in the Ferry maybe we'll meet on a lovers bridge!
Popular places to go next time you are in the Ferry:
Gulistan House Indian Restaurant
Bombay Joe's Indian Restaurant