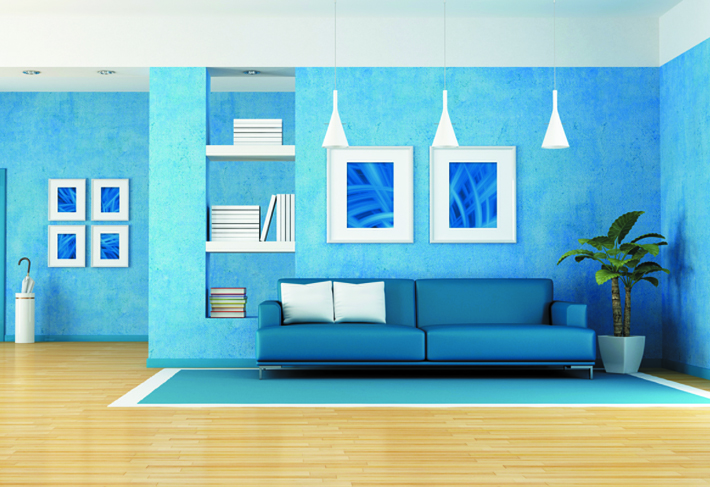 Selling your home can be a difficult and stressful time but with our guide you should be able to get a faster sale and even make more money.
Preparing your home for sale is an important but often overlooked aspect of property selling. Not only will it help to attract more potential buyers and ensure that it is sold faster but it could even add thousands of pounds to its value. However this doesn't have to mean an expensive and arduous overhaul. Often a little attention to a few key areas can reap huge rewards.
So what should you concentrate on if you can't afford to do everything at once? Our DIY expert has put together their top five tips which anyone can achieve with a little planning and effort.
Create a welcoming entrance
You don't get a second chance at making a first impression and that is all too true when it comes to selling a house. Creating a welcoming entrance is arguably the most effective way to sell faster. Remove weeds and make sure flower beds are tidy, paint the front door and replace old house numbers. If you have a car on the driveway make sure it's clean. Once inside make sure the hallway is tidy, free from any bulky furniture and well lit.
Repaint a room
Often painting just one key room can have a big impact. If you are painting a kitchen or bathroom ensure that the paint is suitable for high humidity. The key to achieving a good finish is good preparation. Fill and sand down any cracks, wash the walls with sugar soap and rinse with clean water. Begin with the ceiling, move onto the walls and then the woodwork. You can also try sprucing up a tired looking room by decorating a feature wall with wallpaper.
Clean your bathroom
Make sure your bathroom is clean and tidy and also clean the grout on any tiling. This can be a time consuming task but it will easily return your bathroom to its former glory. Either use a toothbrush and a proprietary cleaner, or a remover to scrape away the existing grout before applying a new layer.
Fix the floor
Removing old dirty carpets can go a long way to bringing life back into a room. Restoring beautiful Victorian floorboards can look spectacular especially when complimented with a stylish rug. For the less adventurous there are a plethora of easy to install flooring options available, many simply clicking together to produce a perfect finish.
Declutter your home
A cluttered home will appear smaller and it won't feel like a relaxing place to live in. Luckily this problem can be solved by anyone without any tools and regardless of their DIY prowess. Begin by getting organised and tackling one room at a time, separating general waste from anything that can be recycled or given to charity. Be ruthless with anything you really don't need or don't use any more.